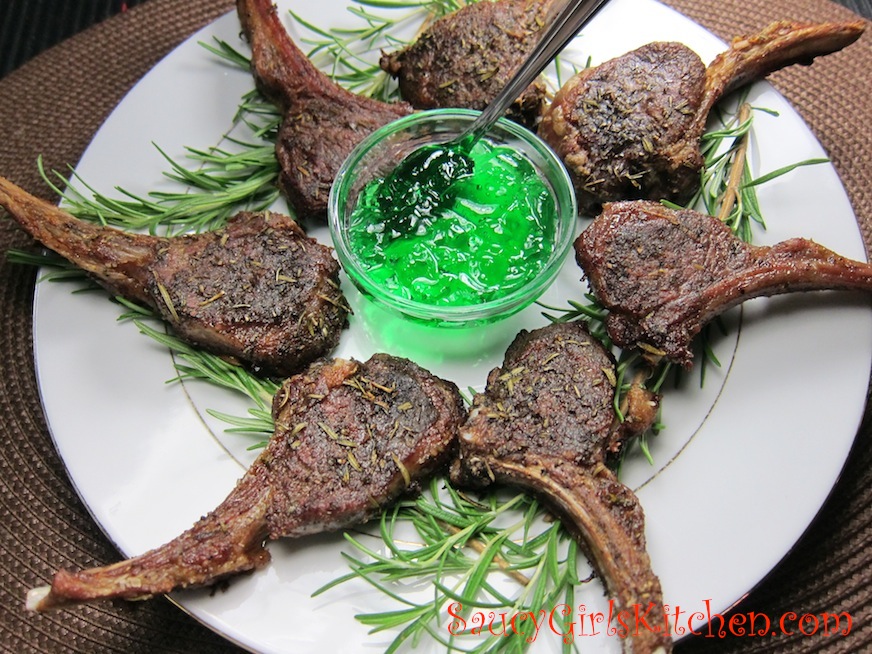 I love this dish! The herbs and seasoning marry and create the most fantastic flavors. I like my lamb done well and these chops turn out crispy, yet tender. I usually serve them with a side buttered parsley noodles or mashed potatoes.
This cut of lamb is expensive, so if you want to use other chops the recipe will work just as well.
Serves 2.
INGEDIENTS
8 to 10 Lollipop Lamb Chops
1 tsp Olive Oil
3 Tbsp fresh Rosemary, chopped fine
salt and pepper, to taste
Fresh Rosemary, for garnish
Mint Jelly
METHOD
Preheat oven to 375 degrees.
Lightly grease your baking dish with olive oil.
Sprinkle each chop with chopped Rosemary, and a little salt and pepper.
Place in baking dish and bake for approximately 20 to 25 minutes, or until golden brown.
Remove from baking dish and place on paper towel to remove any excess oil.
Enjoy with mint jelly!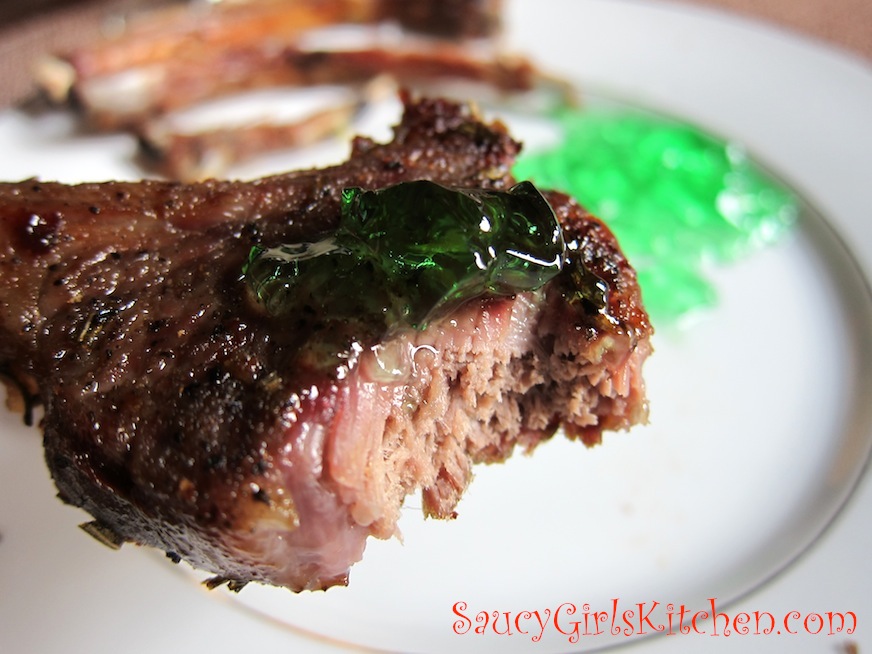 Print entire post