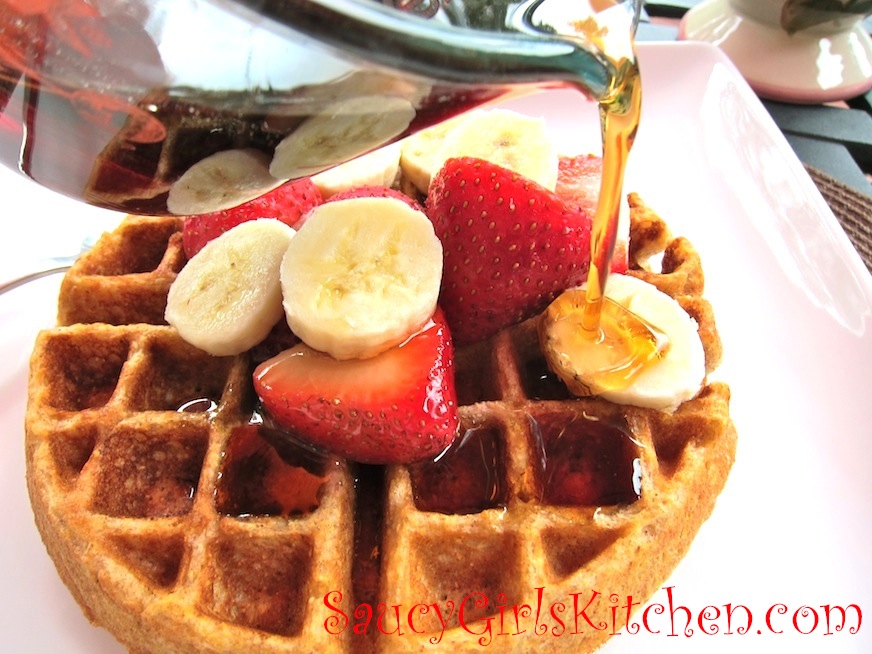 I love the weekends when my husband doesn't have to be out the door early to work. During the week he just has a bran muffin (homemade, of course) and a cup of coffee. But on the weekend we usually have a big breakfast together around 10:00 or 11:00. Today I blended 2 of my favorite flavors and textures together to create these waffles. I love the grainy texture of the corn in these waffles. Next time I'm gonna add some blueberries!
This recipe makes 4 waffles.
INGREDIENTS
1 cup Whole Wheat Flour
1 cup Corn Meal
1 tsp Baking Powder
1 tsp Baking Soda
1 tsp Salt
2 Tbsp Sugar
2 Eggs
2 cups Buttermilk (yes, milk will work)
3 Tbsp Butter, melted
METHOD
Get your waffle iron heating up.
In a medium bowl combine all the dry ingredients.
Gently stir in the eggs and buttermilk.
Incorporate the butter.
Do not overmix.
Pour one cup into the center of your waffle iron.
Cook until golden and crisp.
Enjoy!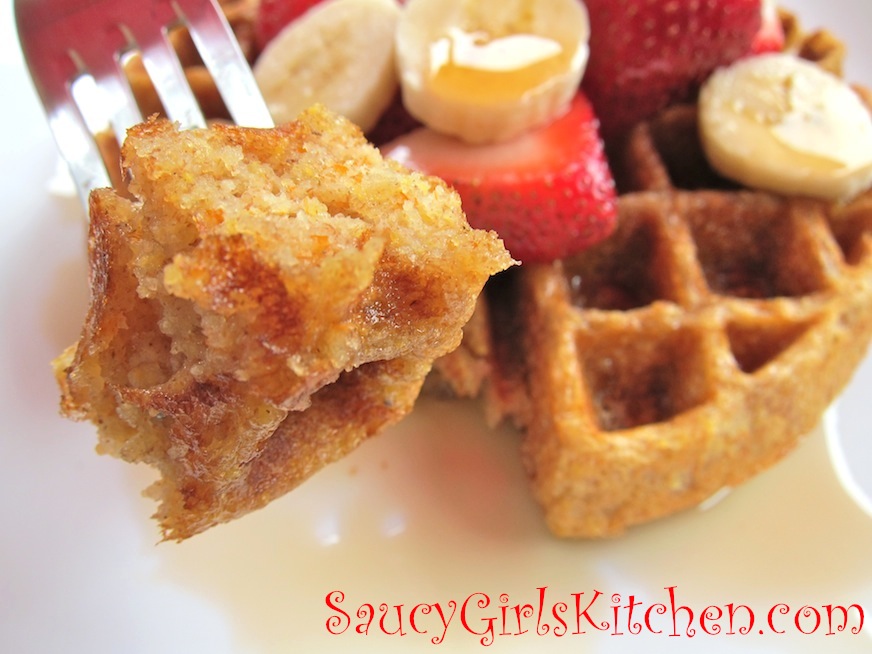 Print entire post