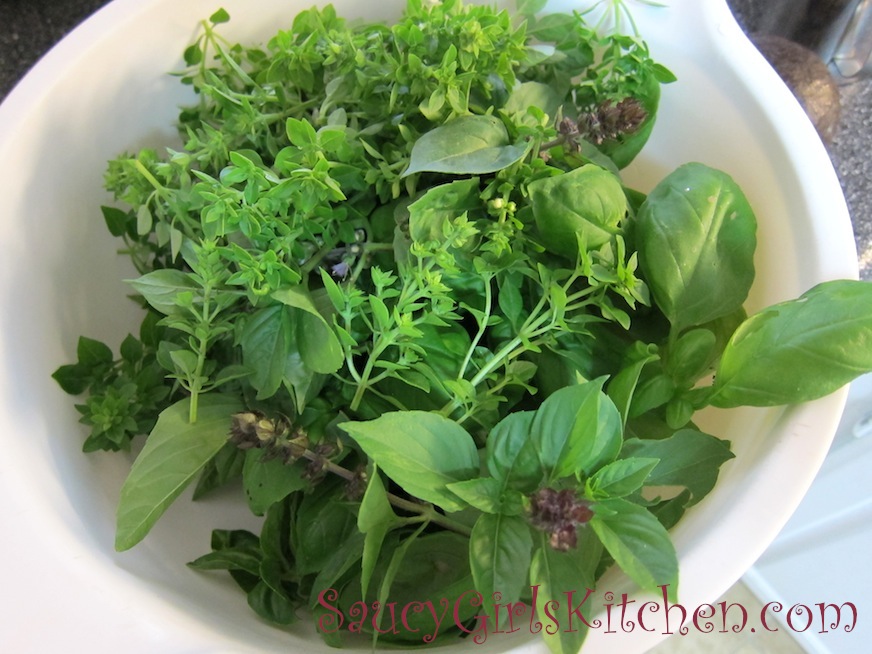 Pesto is one of my husband's favorite sauces. I just harvested some fresh basil from the garden, so I'm going to make a large batch. It stores for weeks in the fridge and it's great to have when you want to whip up a delicious dinner in minutes. If you don't have pine nuts, no problem! You can use almonds, walnuts, macadamia nuts, or even sunflower seeds.
This recipe serves 2.
INGREDIENTS
For Pesto Sauce:
2 bunches of fresh Basil (about 1 cup)
1/3 cup Parmesan Cheese
1/3 cup Pine Nuts
5 cloves of garlic
Salt and pepper, to taste
1/2 cup Olive Oil, or more until desired consistency is reached
METHOD
Add the basil, Parmesan cheese, pine nuts, garlic, salt and pepper into the food processor.
Pulse a few times.
Add in some olive oil and pulse some more.
Continue to add in olive oil until you get a nice thick consistency.
Taste and add more salt and pepper, if desired.
Now get some pasta cooking.
Enjoy!


Print entire post