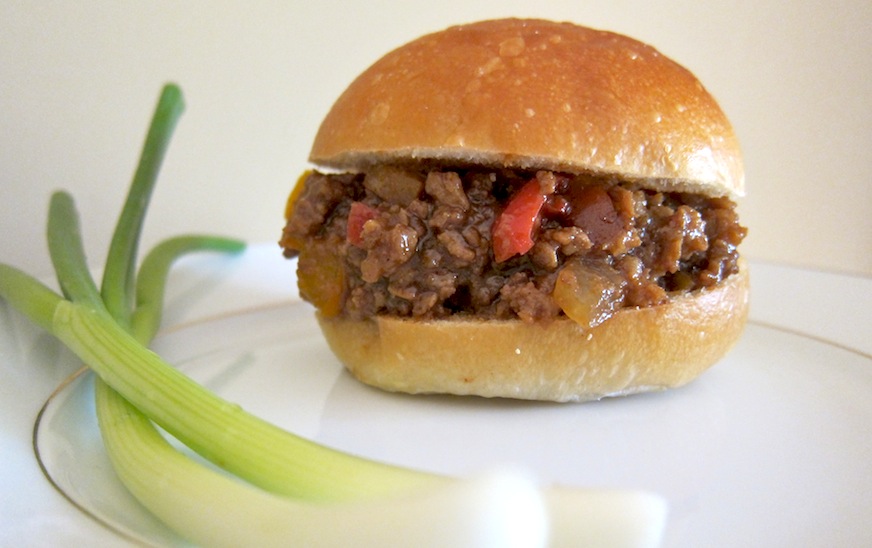 It's been a little over 3 weeks since I watched the movie "Forks Over Knives". It's also been a little over 3 weeks since I've eaten meat; no beef, chicken, pork, lamb, etc. Basically no land animal. I am still eating fish, seafood, eggs and dairy, so it's been kinda easy.  I'm not sure how long this will go on, but for now I'm committed to eating healthier, which for me is mostly a plant based diet. My husband is along for the ride, and he will stick with it if the meals I'm making are still delicious and satisfying.
I was a vegetarian in my 20s. Yes, that was a while ago and things have certainly changed as far as meat substitutes. It's incredible how many soy food products there are available that you can make fantastic meals with and not even miss the meat. The other night I made "chicken" parmesan and my husband thought it was chicken! Seriously.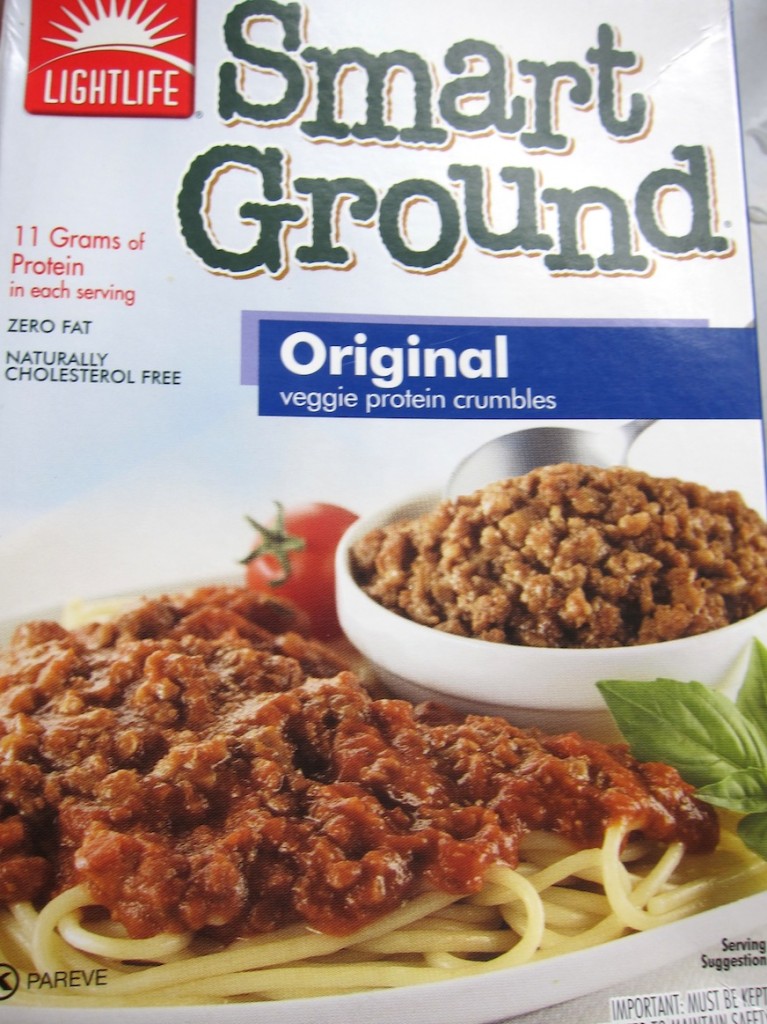 Yesterday I was craving Sloppy Joe's. I had bought some Smart Ground veggie protein crumbles by Lightlife. I had never tried them before but I figured it would work well as a ground beef substitute. I made Vegetarian Sloppy Joe's for lunch and I must admit they were absolutely delicious. We could not tell that it wasn't ground beef. The consistency and taste were incredible. Plus, I felt really good about eating it!
Now, I can't wait to make lasagna, tacos, etc. using Smart Ground. Basically anything you would use ground beef for. It's easy to be a vegetarian when you have meat substitutions like this! Yum!!
Below is my recipe for Vegetarian Sloppy Joe's. I hope you'll give them a try!  

This recipe serves 4.
INGREDIENTS
2 Tbsp olive oil
1/3 Orange Bell Pepper, diced
1/3 Red Bell Pepper, diced
1/3 Yellow Bell Pepper, diced
1/3 cup Onion, diced
1 container Smart Ground protein veggie crumbles by Lightlife
1/4 cup Ketchup
1/4 cup Chili Sauce
1 tsp Apple Cider Vinegar
1/2 tsp Sugar
1/2 tsp Granulated Garlic
1/2 tsp Granulated Onion
1/2 tsp Tabasco (more or less, to taste)
salt and pepper, to taste
1/3 cup water
Buns, whatever type you prefer!
METHOD
Put olive oil in a medium saucepan over medium heat.
Add peppers and onions, and cook for a few minutes, until translucent.
Add all the rest of the ingredients into the pot, mixing thoroughly.
Add 1/4 cup of water into the pot and allow everything to simmer on low for about 10 minutes.
Meanwhile, toast up some buns and serve right away.
Enjoy!

Print entire post