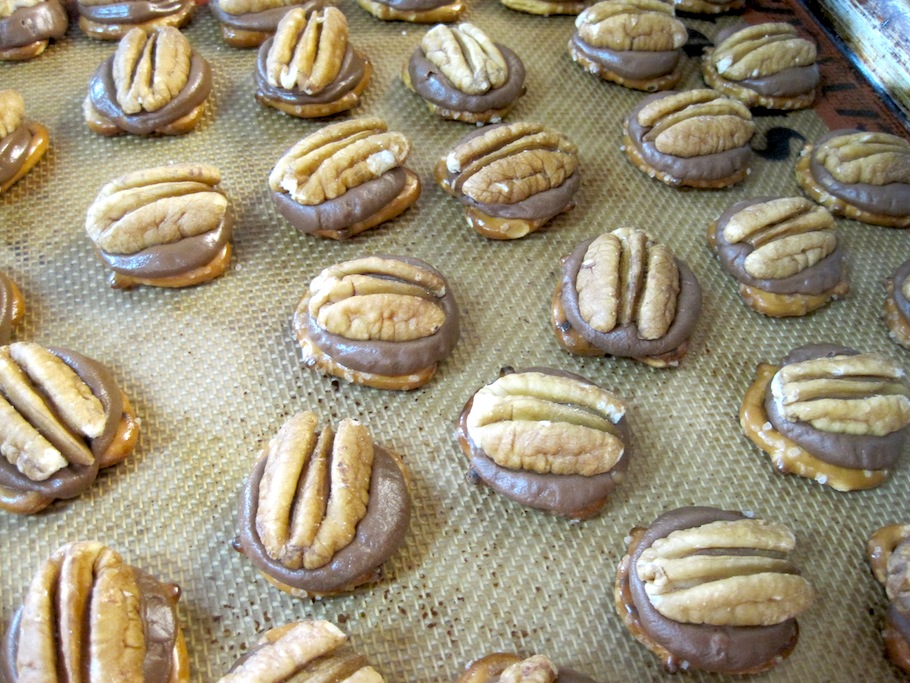 I made these over the holidays and they were a big hit! Seriously, every time I turned around someone was shoving one into their mouth! Not only are these really yummy, but they can be made in a matter of minutes.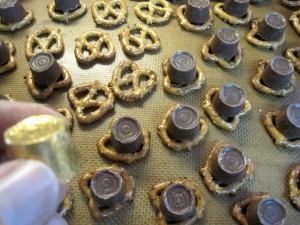 After you've melted the candy on top of the pretzel, even the little ones can help putting the nut on top.
I haven't experimented around with other candies, nuts, etc., but I do plan to. I welcome any suggestions and would love to hear from you if you have any great ideas of alternative variations.
This recipe makes about 50 Pretzel Turtles.
INGREDIENTS
1 bag small pretzels
1 bag Rolo candies
1 bag Pecan halves
METHOD
Preheat oven to 350 degrees.
Place pretzels on a baking sheet in a single layer.
Top each pretzel with a Rolo candy.
Place in oven for about 5 minutes, or until the Rolo has softened.
Remove from oven.
Gently press a Pecan half into each melted Rolo.
Allow to cool and set before serving.
Enjoy!

Print entire post