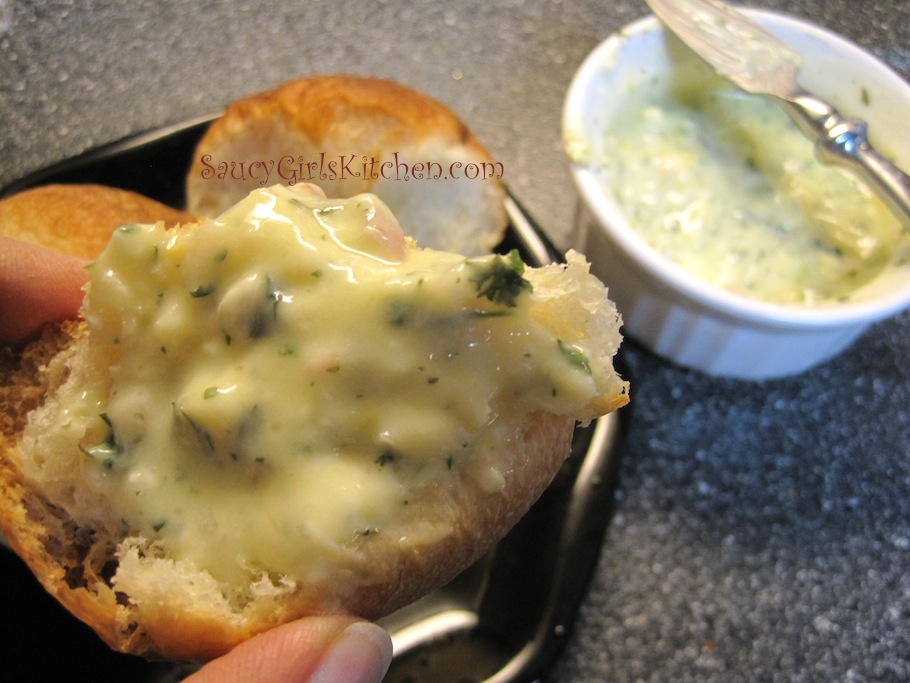 I am a butter lover. There, I've admitted it! Nothing pleases me more (well almost) than fresh hot bread from the oven with butter… especially this compound butter. The flavor combo of shallot, parsley and lemon is so delicious. It's hard to stop slathering it on. So, it's also dangerous. ha ha
The combinations of compound butter possibilities are endless, but I'm sharing one of my favorites now. Hope you give it a try!
INGREDIENTS
1 stick of Butter, softened
1/2 Shallot, minced
2 Tbsp fresh Parsley, chopped fine
Fresh Lemon Juice, to taste
Salt, to taste
METHOD
Combine all the ingredients in a small bowl.
Taste and adjust to taste
There are no specific measurements that need to be followed.
Let your taste buds be your guide.
Enjoy!

Print entire post