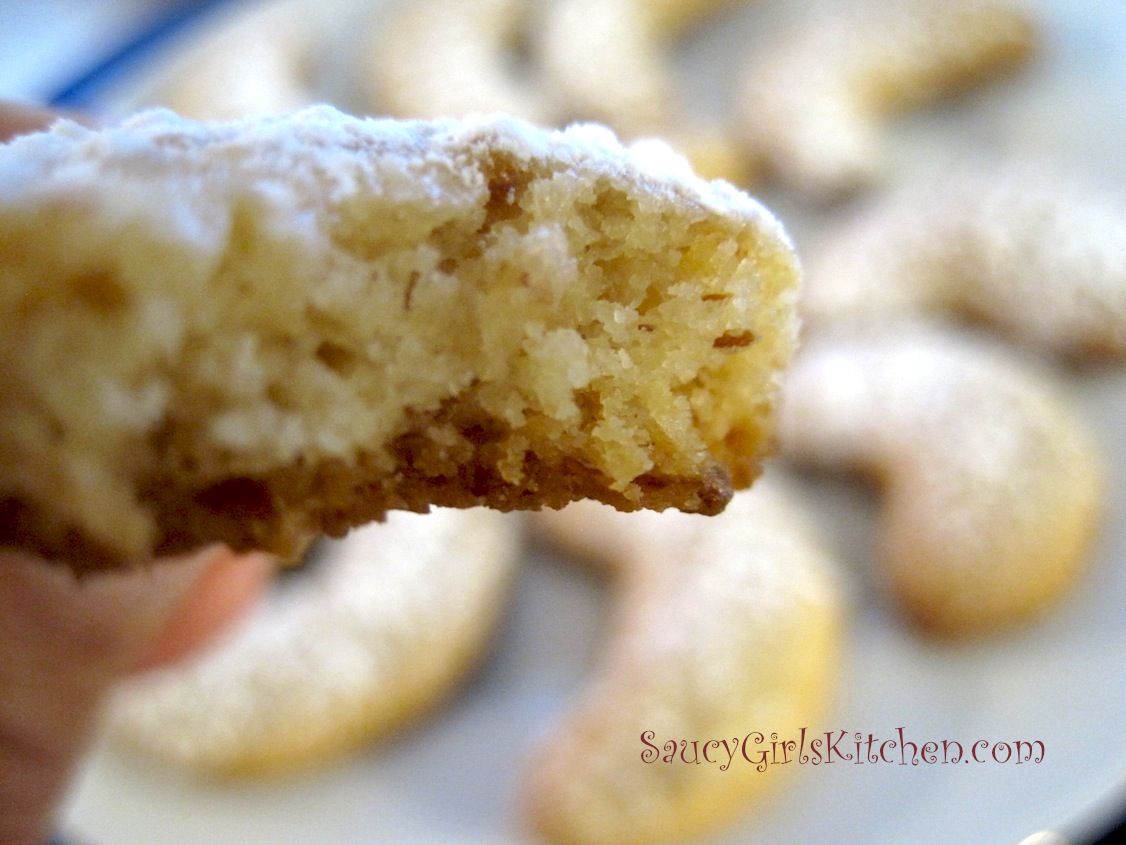 I seem to be going a little nuts lately. First I made the Almond Rice Pudding, then the Black Walnut Cookies and now these Almond Crescent Cookies!!
If you like the flavor of almond then you will love these delicate, moist chewy cookies. They're super easy to make, but the dough needs to chill in the fridge for a few hours. So, I hope you're not in a hurry for your cookies. I promise, these are definitely worth the wait.
This recipe makes 2 dozen cookies.
INGREDIENTS
1/2 cup butter, softened
1/4 cup brown sugar
1 tsp almond extract
6 oz. Almond cake & pastry filling (available in the pie filling section)
1 cup all-purpose flour
confectioner's sugar
METHOD
In a large bowl whisk the butter and sugar until light and creamy.
Add the almond extract and almond filling, using a wooden spoon to combine.
Stir in the flour.
Cover and refrigerate for about 2 hours.
Once dough is completely chilled preheat the oven to 325 degrees.
Shape a teaspoonful of the dough into a crescent shape.
Place on an ungreased baking sheet (I use a silpat).
Bake for about 15 minutes or until the cookies are light golden in color.
Remove from oven and allow to set on baking sheet for a minute or two before removing to cooling rack.
While cookies are still warm sprinkle lightly with confectioner's sugar.
Enjoy!

Print entire post