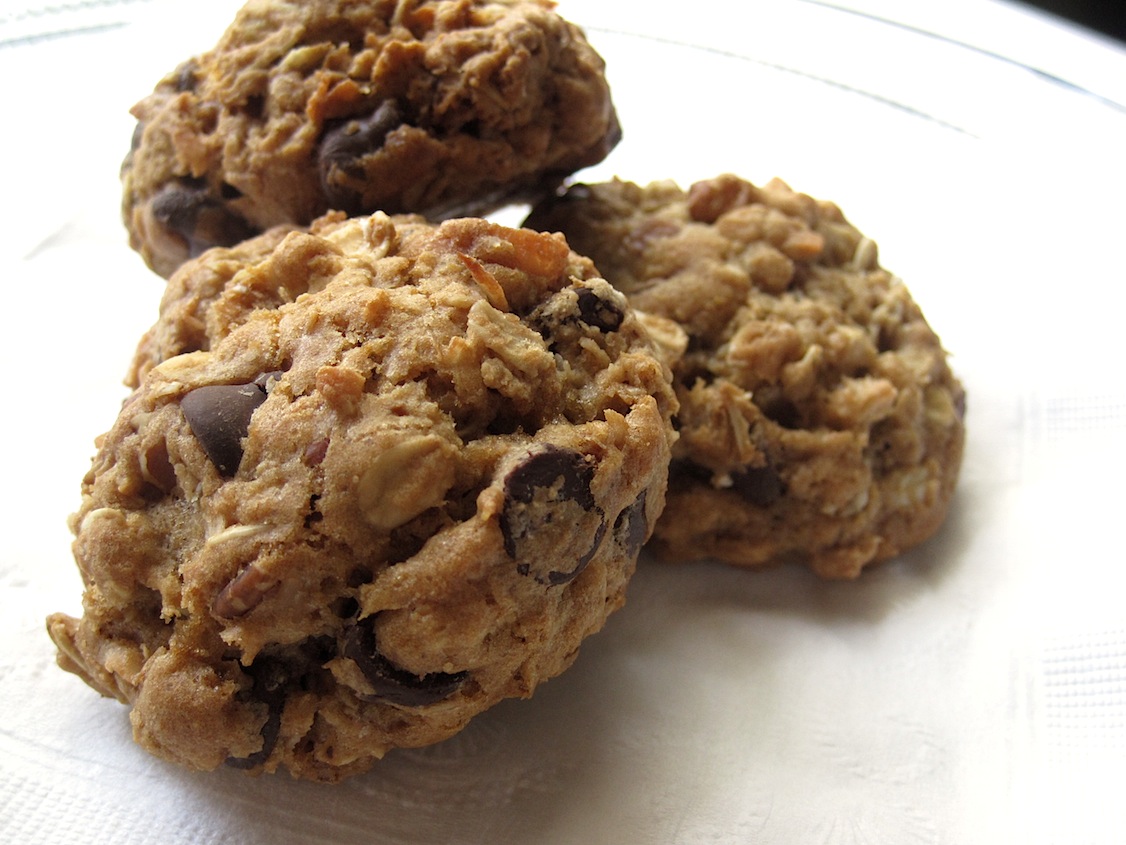 These are my favorite cookies. I definitely never stop at just one… especially when they are fresh out of the oven and I've got a glass of ice cold milk.
INGREDIENTS
1/2 cup Butter, softened
1/2 cup Brown Sugar
1/2 cup White Sugar
2 Eggs, room temperature
1 tsp Pure Vanilla Extract
1 1/2 cups Flour
1 tsp Baking Soda
1/2 tsp Salt
3 cups Oatmeal, uncooked
3/4 cup Coconut
1 cup Pecans
1 1/2 cups Dark Chocolate Chips
METHOD
Preheat oven to 350 degrees.
In a large bowl mix the butter and sugars together until creamy and smooth.
Add the eggs and vanilla, continuing to beat.
Mix in the flour, baking soda and salt to combine.
Add in oatmeal, coconut, pecans and chocolate.
I use a scooper to make perfect rounds.
Place on an ungreased cookie sheet and bake for about 10 minutes. (I always check my cookies at about 8 minutes.)
Allow to cool on a wire rack.
Enjoy!
Notes:
I sometimes add raisins to these cookies, or dates. Another great variation is to use 1/4 cup butter and 1/4 cup peanut butter (instead of 1/2 cup butter), and omit the coconut. It's easy to change these cookies but they're always super delicious!

Print entire post