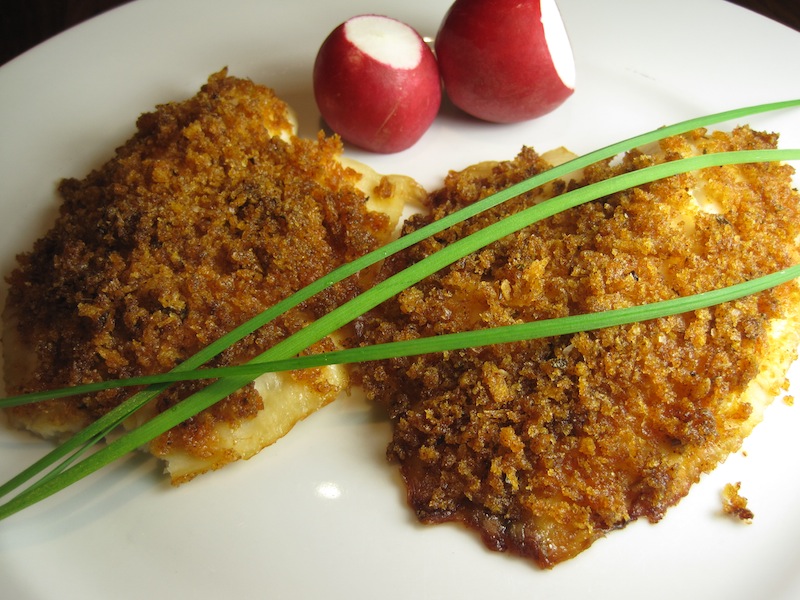 Our house is in chaos… with some items packed, others are awaiting boxes. Easy dinner is the name of the game right now.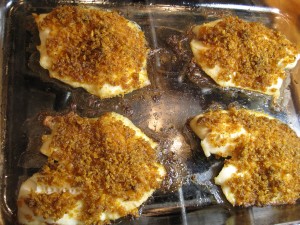 I whipped up these Tilapia and I have to admit it was the best Tilapia I've ever had. I really liked the crunch on top that was achieved without having to fry them. I almost felt guilty eating them they were so satisfying… 'cause I really do LOVE fried food. But fried food doesn't love me so much. You know what I mean?
I hope you give this deliciously simple recipe a try!
INGREDIENTS
4 pieces of fresh Tilapia
2 Tablespoons Olive Oil
2 Tablespons Cajun Seasoning
1 cup Panko Bread Crumbs
1/4 cup Parmesan Cheese
METHOD
Preheat oven to 350 degrees.
Prepare a baking dish with a spray of olive oil into the bottom.
Rinse the Tilapia and pat dry.
Place Tilapia on baking dish.
In a small bowl place the olive oil, cajun seasoning, bread crumbs and parmesan cheese.
Mix together and carefully place a fourth of the crumb mixture on top of each fish filet, patting into place on top.
Place in oven and bake for about 15 minutes, or until fish is cooked and crumb topping is golden.
If you desire more golden color and crispness on the topping, turn broiler on for a few minutes, watching carefully.
Serve immediately.

Print entire post