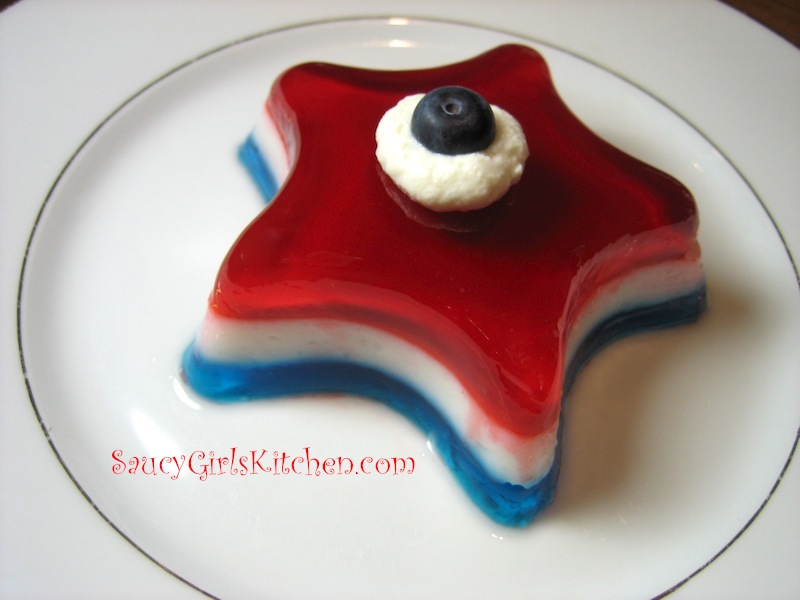 I love the 4th of July!! After stuffing our faces with barbecued meats, potato salad, corn on the cob, deviled eggs, jalapeno cornbread, etc. I decided we should go light in the dessert department. So, I created these as a guilt-free dessert for our BBQ by using the low calorie versions of jello. They are really satisfying and the coconut layer gives it extra texture and flavor. Yummy!
INGREDIENTS
1 package Cherry Jello
1 package Blueberry Jello
2 packages Unflavored Gelatin
2 Tbsp Sugar
1/2 cup boiling Water
1 1/2 cup Coconut Milk (I used low fat)
1/3 cup Shredded Coconut
METHOD
In 2 separate small bowls, prepare the cherry and blueberry jello according to package directions for Jigglers (which requires less water and results in a firmer jello).
Set aside.
In another small bowl add the unflavored gelatin, sugar and boiling water.
Stir to dissolve completely.
Add the coconut milk and shredded coconut.
Set aside.
Place your jello molds on a baking tray, makes it much easier to put them in the fridge.
Fill each mold 1/3 of the way up with the color that you want to show on top.
Put tray in the fridge to set first layer, about 10 to 15 minutes.
Once first color jello is set, pour the next desired color 1/3 of the way.
Place in fridge to set, another 10 to 15 minutes.
Once the second color jello is set, pour the final color to top.
Chill until totally set (about 3 hours).
To unmold the jello just set it in a bowl of warm/hot water for a moment and then invert onto serving plate.
Don't leave it in the water too long or the jello will start to melt.
Garnish as desired.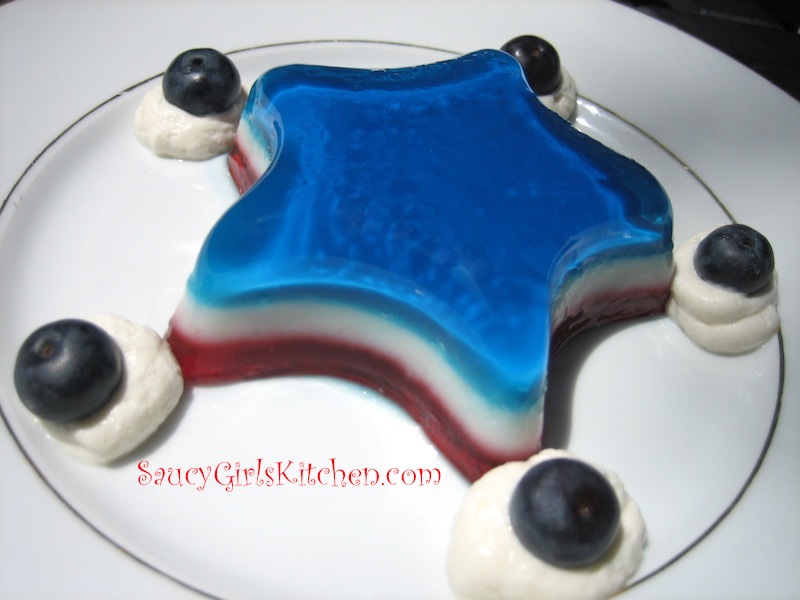 Print entire post