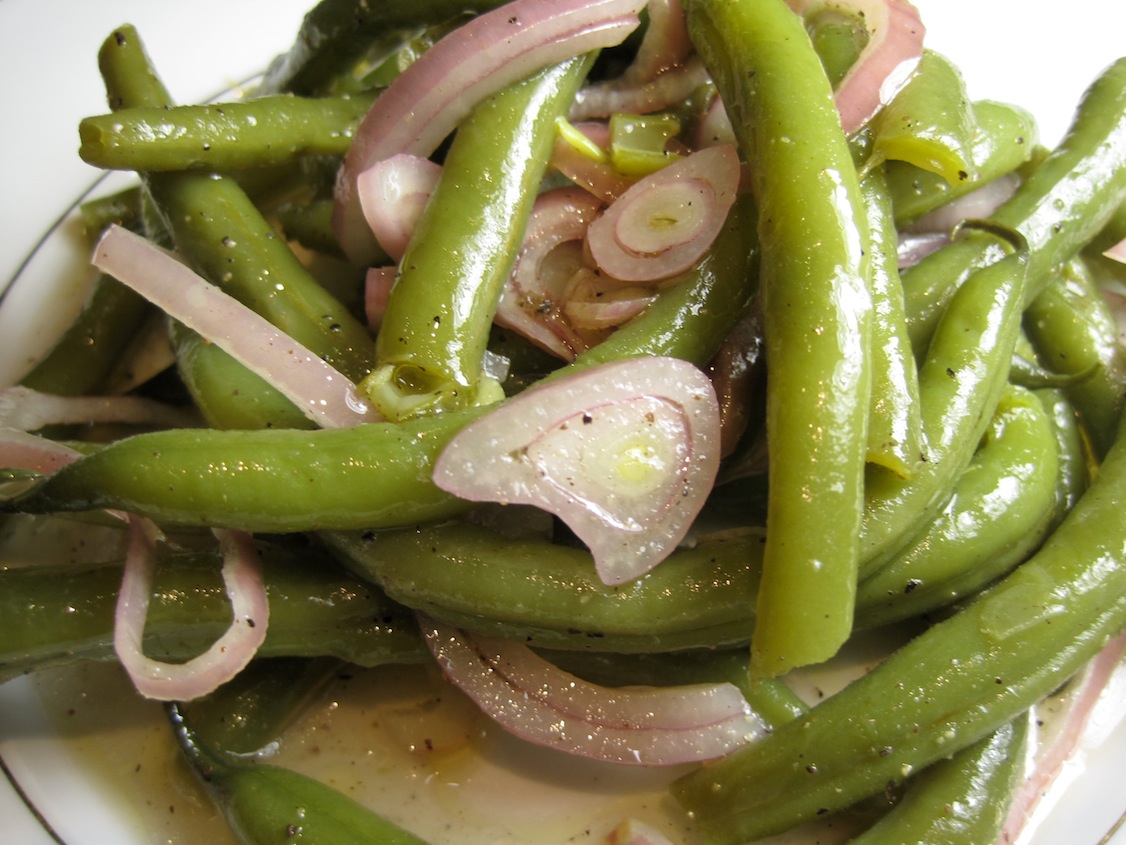 It's really true that great food doesn't have to be complicated. As a matter of fact, I find that some of my favorite things are the simplest, like an oyster on the half shell… but that's for another time. Right now I want to tell you about this simple green bean salad that we had with dinner last night.
In the summer I go for lighter, easier dishes. Whereas, in the winter I like hearty stews that have cooked all day, homemade breads, etc.  I'm sure I'm not the only one this way. Well, this green bean salad definitely fits into the light easy category. Plus, green beans are in season, they looked really beautiful at the supermarket, and they were on sale!  😉
This recipe is so simple that it's hardly even a recipe… but here goes anyway!
Recipe Type:
Salad, Side Dish
Author:
An easy recipe to serve green beans as a side salad. Switch up your salad from the everyday lettuce with this tasty green bean salad. Perfect to accompany a light summer dinner.
Ingredients
1 lb. green beans
1/3 cup Champagne Vinegar
1 Tablespoon Extra Virgin Olive Oil
1 thinly sliced large shallot
salt and freshly ground black pepper, to taste
Instructions
Steam green beans for about 3 to 4 minutes, leaving them somewhat firm.
When beans are done run under cold water to cool.
Place in a plastic container along with the vinegar, olive oil, shallot, salt and black pepper.
Secure the lid of the container and shake the mixture to combine everything.
Place in refrigerator to cool further.
Enjoy!
Notes
You can serve the salad right away without chilling it, but I definitely prefer it after it has chilled for a few hours. It's actually even better the next day!

Print entire post