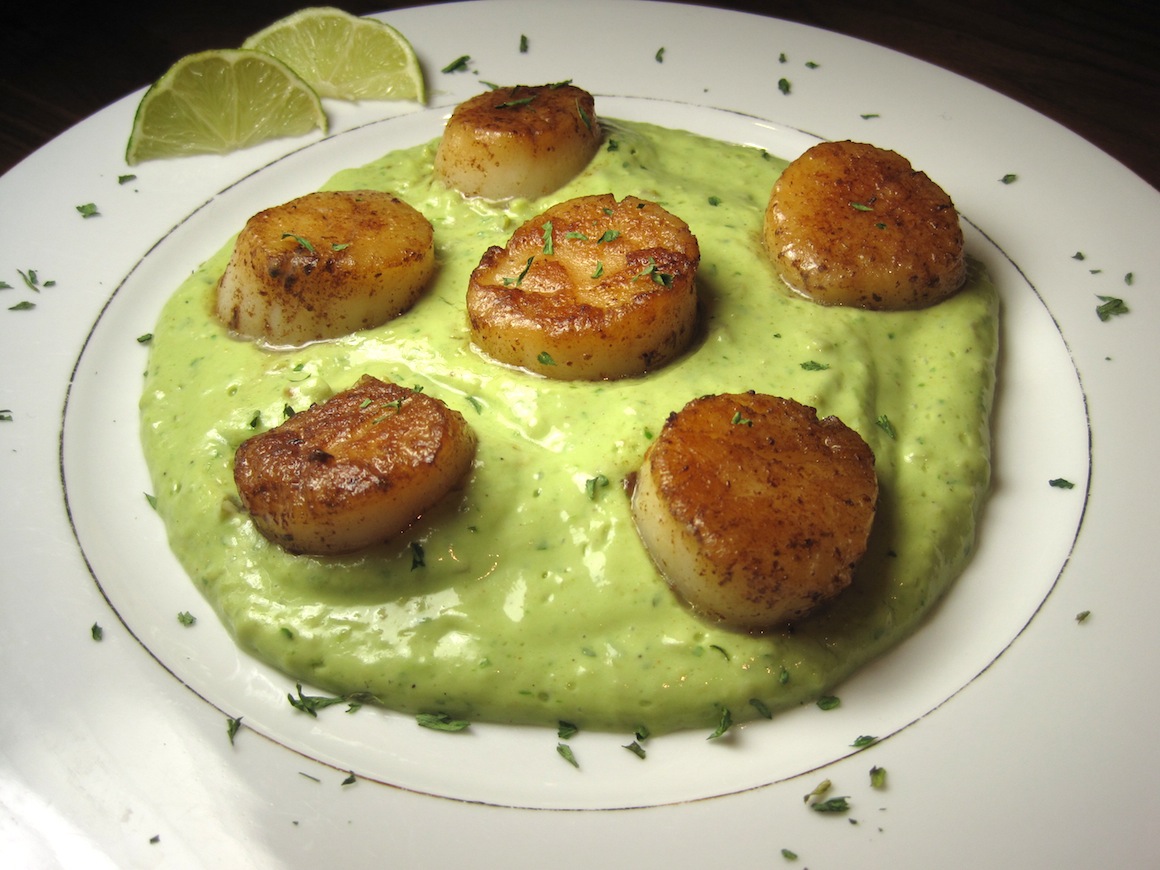 I love scallops. They're so rich and delicious, plus they cook in just minutes! I served them atop a creamy Avocado Cilantro Sauce. The sauce had just the right amount of heat from the jalapenos. You can tame it down if you want to, but I like it spicy! We also had a bowl of Organic White Tortilla Chips for dipping into the sauce… couldn't let any go to waste. 😉
This was our dinner, along with a small side salad and some Parmesan Cumin Corn-On-The-Cob. It was so yummy!!
INGREDIENTS
1 Avocado
2 Tbsp Greek yogurt
1 Small bunch of Cilantro, large stems removed
8 to 10 Pickled Jalapeno Rings
Juice of 1 Lime
Pinch of Salt
a sprinkle of Granulated Garlic
1 lb. Scallops (about 10 large)
1 Tbsp Olive Oil
1 Tbsp Butter
METHOD
Place avocado, yogurt, cilantro, jalapeno, lime, salt and granulated garlic into the blender.
Pulse until smooth.
Pat scallops dry, removing all excess liquid.
Place olive oil and butter in a large saute pan over medium heat.
When pan is hot, carefully place the scallops in.
Saute them for about 2 minutes, and then turn them over for another 2 to 3 minutes.
Place sauce on plate and top with the desired number of scallops.
Enjoy!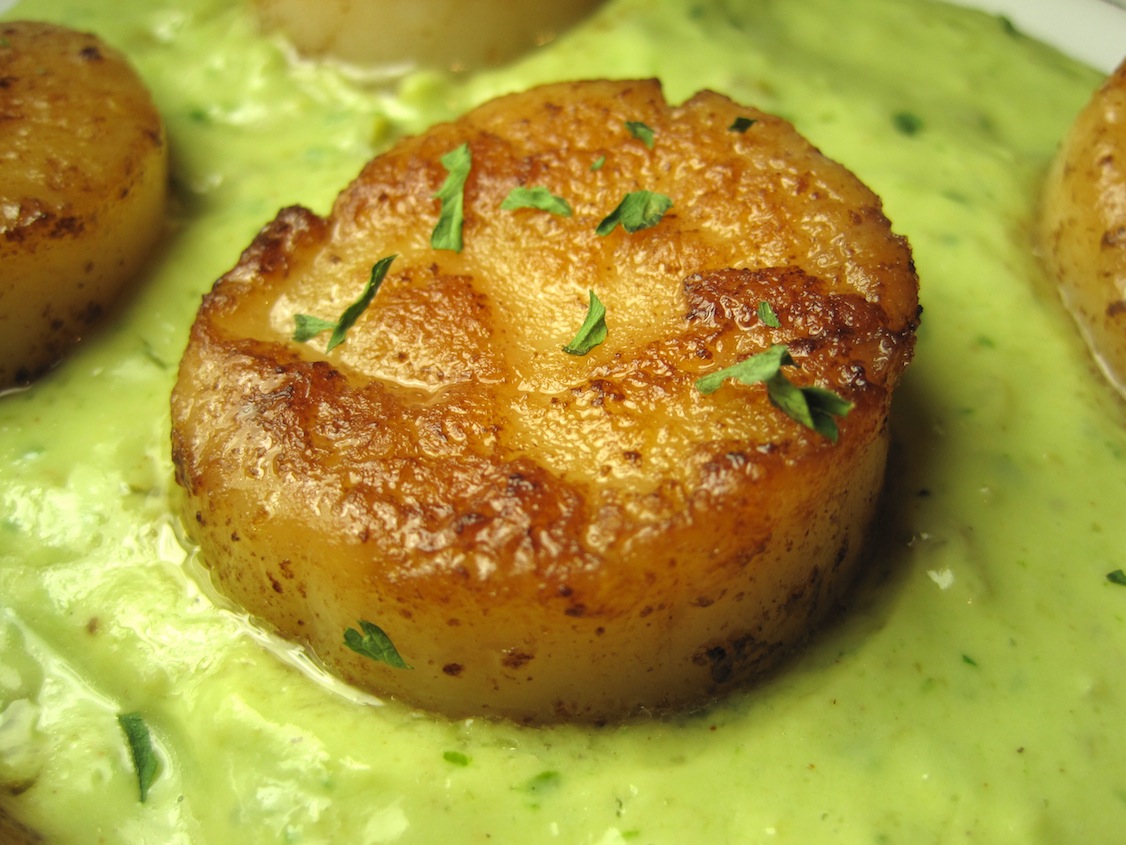 Print entire post