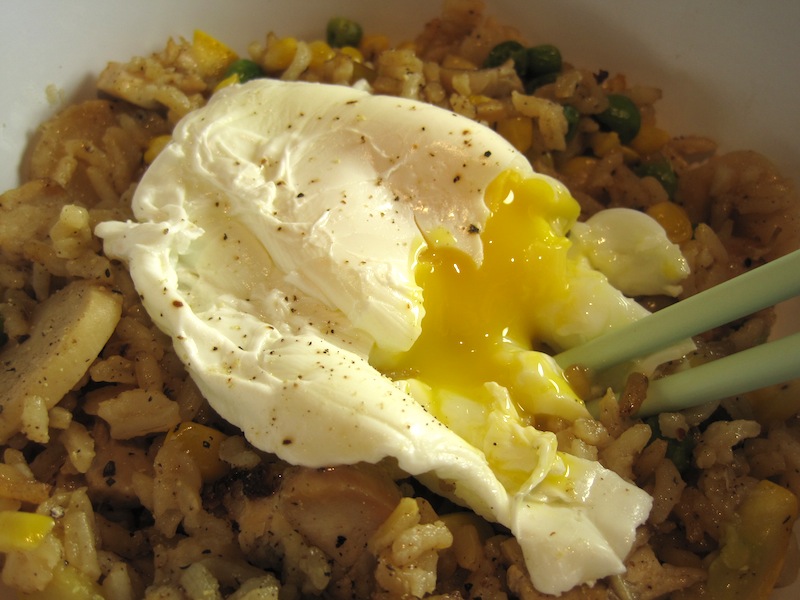 This is my quick recipe for a fast and delicious fried rice. It's so easy because the rice is already made (it's best a day old), I'm using leftover chicken, and frozen veggies. What could be simpler?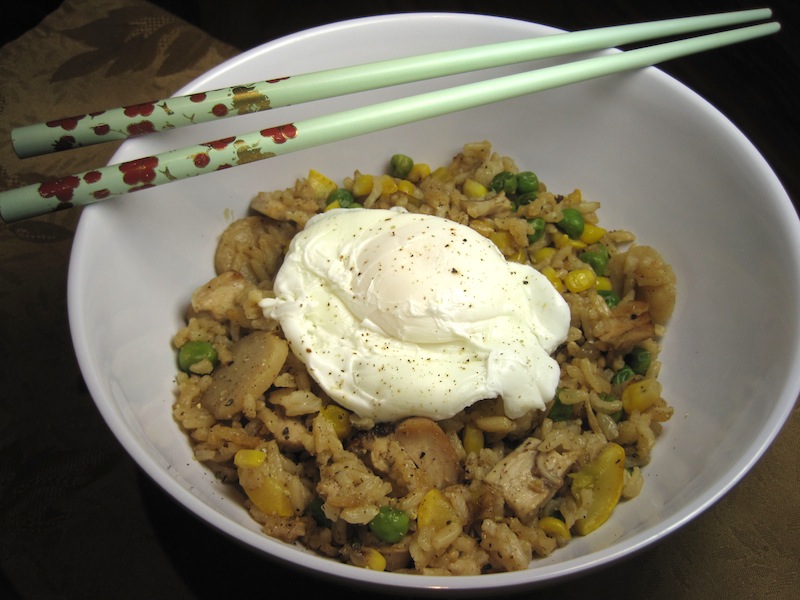 You can use whatever type of oil you'd like, vegetable oil, olive oil, canola oil? It's up to you. I sometimes like to add half sesame oil to give the rice a rich sesame flavor. For this recipe I used olive oil.
If you look closely at the picture you may see something yellow that isn't corn, it's squash. I had a half of an uncooked squash so I cut that up and put it in with the other vegetables. I don't really follow recipes, usually I just make things up as I go along, testing, tasting and perfecting! What really makes this rice so tasty is the little bit of cinnamon. Just put enough in so that you can taste something, but you can't quite tell that it's cinnamon. It elevates the flavor. I hope you give it a try!
Recipe Type:
Entree, Main
Author:
Delicious fried rice made in less than 15 minutes.
Ingredients
2 to 3 Tablespoons of oil for frying
3 thinly sliced green onions
3 thinly sliced cloves of garlic
4 cups cold cooked rice (day old preferred)
1 cup corn (fresh, frozen or canned)
1 cup peas (fresh or frozen)
1 – 6 oz. can water chestnuts, drained
2 Tablespoons low sodium soy sauce
2 teaspoons fish sauce
1/4 teaspoon ground cinnamon
black pepper, to taste
crushed red pepper flakes, if desired
1 poached egg, to top
Instructions
In a wok add your oil.
Add the onions and garlic. Simmer for a minute or two to soften garlic.
Add the rice, vegetables, water chestnuts, soy sauce, and fish sauce.
Combine and cook over medium to heat through.
Taste and season with pepper.
If the rice tastes like it needs more salt, you can add more soy sauce, or salt, if desired.
Serve in a deep bowl with a perfectly poached egg on top.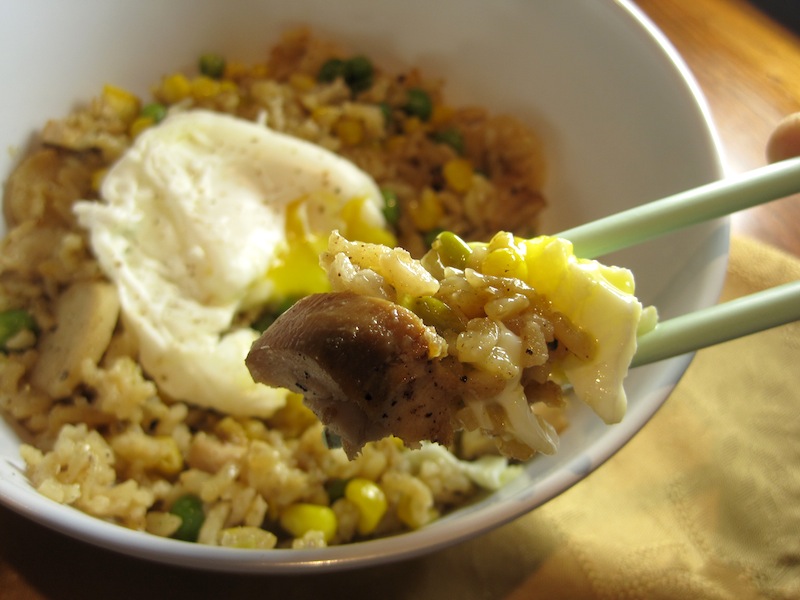 Enjoy!

Print entire post