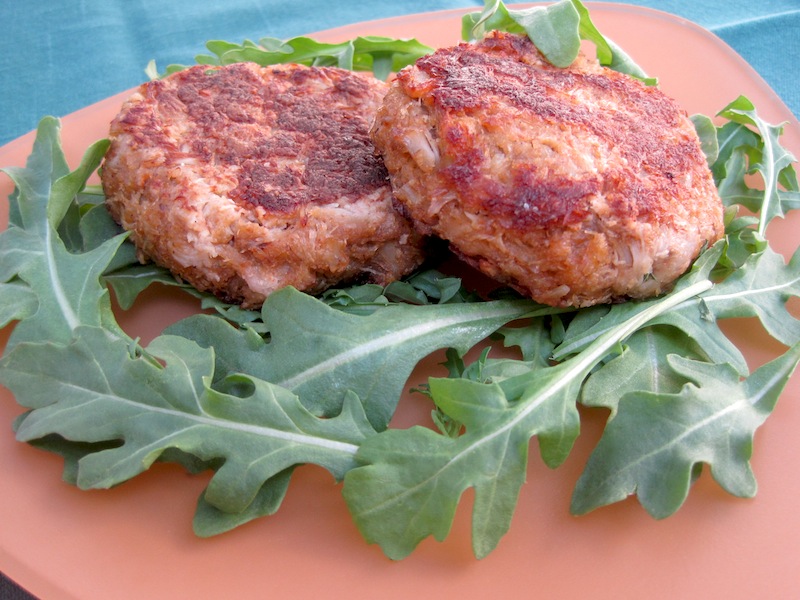 Serves: Makes a dozen 3″ crab cakes
I'm originally from Maryland and I love crab cakes. Here's my tasty recipe for the best crab cakes ever!
INGREDIENTS
1 lb. lump crab meat
2 pieces of white bread
1 egg
2 to 3 Tablespoons mayonnaise
1 Tablespoon yellow mustard
1 teaspoon Worcestershire Sauce
1 teaspoon finely chopped parsley
1 teaspoon Old Bay Seasoning
1 Tablespoons olive oil
1 Tablespoons butter
METHOD
Place crab meat in a large bowl.
Remove the crusts from the bread and tear it into very small pieces. Add to the crab, toss and set aside.
In a small bowl whisk together egg, mayonnaise, mustard, Worcestershire Sauce, parsley, and Old Bay Seasoning. Pour over the crab and bread mixture and incorporate gently.
Heat olive oil and butter in a large frying pan.
Form crab mixture into cakes and cook over medium heat until golden brown.
Enjoy!
Note:
Instead of white bread you can substitute bread crumbs or crushed saltine crackers.

Print entire post