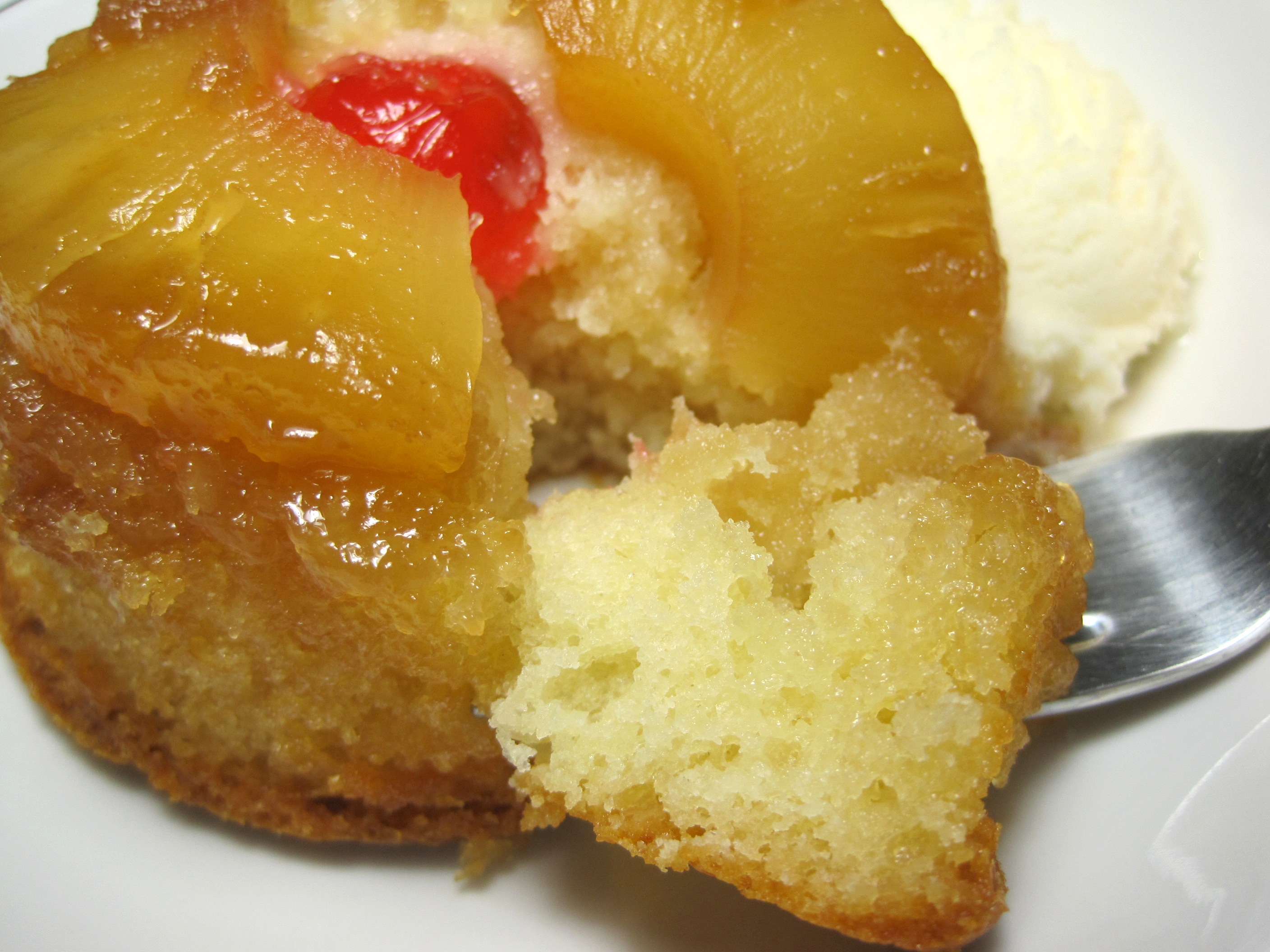 Pineapple Upside Down Cake is a favorite of my boyfriend, Billy. I wanted to make it for him, but I didn't want to be tempted with a whole cake waiting in the kitchen to be consumed…. Instead I only made 6 mini cakes. They are the perfect size for an individual serving. We each had one and there's two left in the fridge for Billy's next sweet craving.
Most cake recipes call for butter or shortening. However, I really like the texture that a mild flavored olive oil provides. It's healthier than using butter. I am a butter lover, don't get me wrong. A hot crusty piece of bread is not going to be without butter for me. But in the cake you don't miss it. In fact, it's even tastier. Give it a try next time your recipe calls for shortening, vegetable oil, or butter. You won't be disappointed.
INGREDIENTS
2 Tablespoons butter, melted
1/2 cup brown sugar
1 can of Pineapple rings, plus juice
6 Maraschino cherries
Half of Saucy Girl's yellow cake recipe (or 1 yellow cake mix – You will only use ½ of the box!)
1 egg
1/3 cup of Pineapple juice
¼ cup olive oil
METHOD
Preheat oven to 350 degrees.
Pour equal amounts of butter into 5 ramekins. Place equal amounts of brown sugar evenly over the butter in ramekins. Put the pineapple ring on top of the brown sugar and add the cherry into the center of the ring. If the pineapple ring is too big for your ramekin, no big deal, just cut a little piece out of the ring and form it into a circle again. Once you've prepared all the ramekins, place them on a baking sheet and set aside.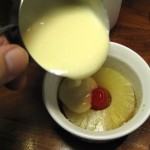 For the cake:
In a medium bowl add half of the boxed cake mix, the egg, pineapple juice, and olive oil. Whisk together until smooth, about 3 minutes.Gently pour even amounts of the cake batter over the pineapple ramekins.
Bake for about 15 to 18 minutes, or until cake is golden. Remove from oven and allow to cool for about 10 minutes.  Loosen any sides of cake that may be sticking to the ramekin. Place small plate on top of ramekin and invert cake onto plate, bottom up.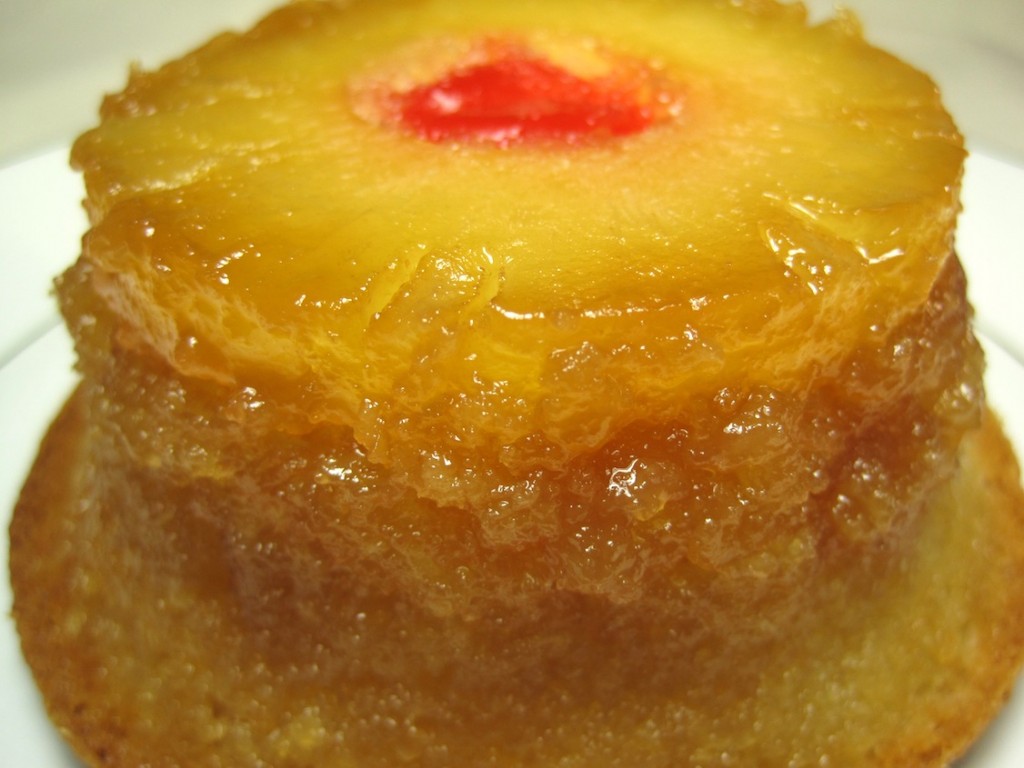 Delicious served with vanilla frozen yogurt! Yummy!!  😉

Print entire post