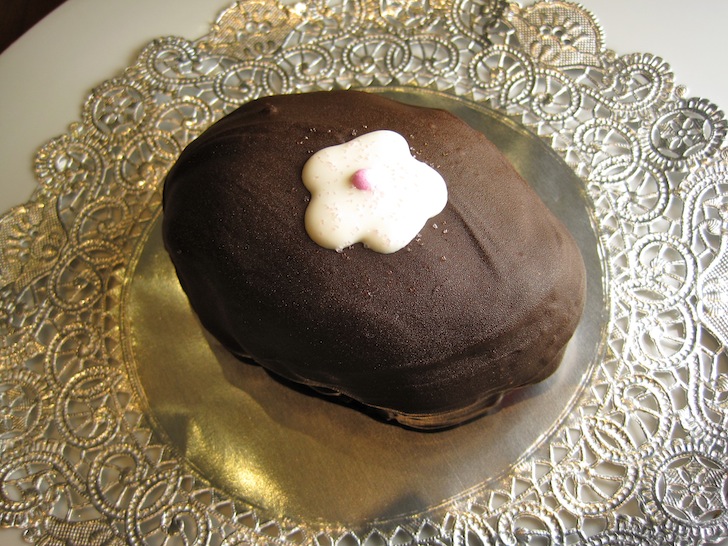 Every year around Easter time my step-mom used to make candy Easter eggs. She would make different flavors, such as; vanilla, walnut, coconut, peanut butter, and chocolate. I love all the flavors. I especially like using black walnuts for the candy. We used to have a black walnut tree in our yard when I was a kid. I remember it being a hassle to get to the nut, but so worth it. Their taste is unique.
I only made one flavor – Vanilla Cherry Buttercream. Honestly, I didn't want to make a lot of flavors because I didn't want to be doing all that sampling! Summer is coming, if you know what I mean.  😉

I'm happy to share my recipe version of Candy Easter Eggs. I hope you enjoy it and please let me know if you come up with some interesting flavor combos of your own. You can make your candy eggs large or small ~ any shape/size you'd like. I opted to make a little of both… but after making about a dozen of the smaller eggs I was happy to just make the balance of candy into larger eggs. It's easier and the effect is more dramatic.  My step-mom always made the eggs large, and that's how I remember them. It was wonderful to admire the large candy egg and then slice into it for everyone to share.
They make perfect little gifts for family/friends and neighbors. Seriously, who wouldn't want a beautiful delicious candy Easter Egg!!
Chocolate Covered Buttercream Candy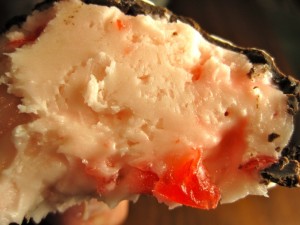 INGREDIENTS
1/2 cup chopped maraschino cherries, very well-drained
3 ounces of cream cheese, softened
1/3 cup butter, softened
1 teaspoon vanilla
3 Tablespoons heavy cream
7 cups powdered sugar
Chocolate Cover:
2 cups chocolate chips or pieces
1-2 Tablespoons butter
METHOD
Rough chop the maraschino cherries. Place in a colander and allow all the liquid to drain out. I also wrapped mine in a couple of paper towels and gave a gentle squeeze to release even more liquid. Set aside.
In a large bowl beat together the cream cheese, butter, vanilla and heavy cream at medium speed until creamy and light, scraping the sides of the bowl when needed.
Add the powdered sugar, a little at a time, until well blended.
Chill mixture for at lease 2 hours or until firm. Shape into egg shapes (or desired shape) and place on a tray lined with waxed paper. Refrigerate for a couple of hours or overnight.
Melt chocolate chips and butter in a double boiler, stirring constantly until melted and smooth.  I melted mine in the microwave on medium setting for a few minutes. It worked just fine, but keep an eye on it.
Dip each buttercream egg in chocolate and place on waxed paper covered tray. Place in refrigerator to set chocolate.
I then placed the candy eggs in a plastic container and keep them in the fridge. They are extremely sweet, so only a little can be eaten at a time. Fortunately, they keep well in the fridge and can last a long time.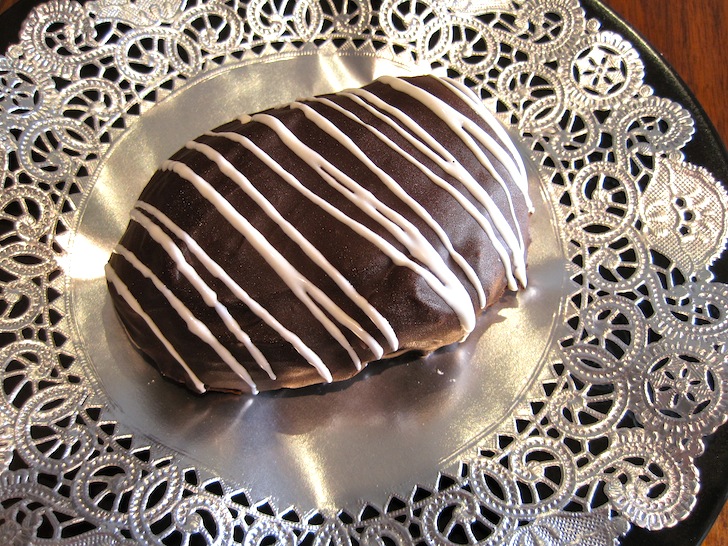 Print entire post