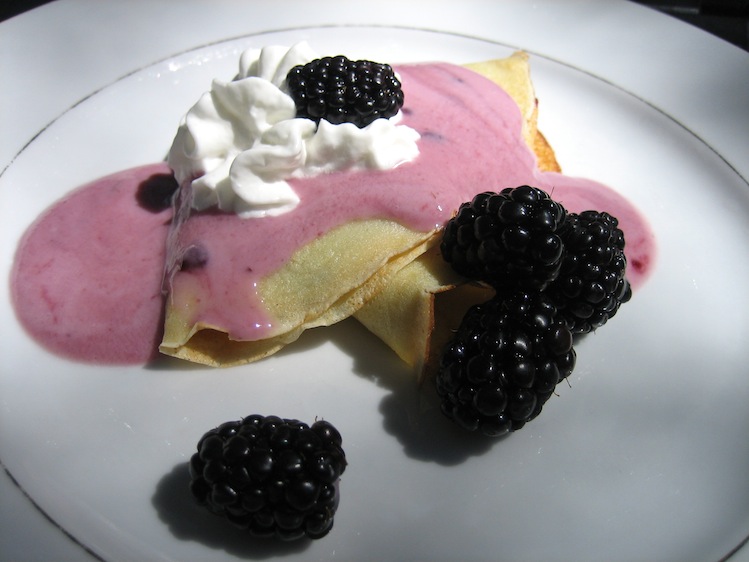 These pancakes are a childhood favorite of mine. I remember my grandmother making these for me when I was a child. It was always such a treat! They are like crepes, but always seem to taste so much better. I hope you enjoy this recipe!

INGREDIENTS
1 cup flour
1 Tablespoon sugar
2 large eggs
1/2 cup milk
1 jar jam or jelly, any flavor you'd like for filling
vegetable oil, for pan (if needed)
METHOD
Place an 8-inch non-stick skillet over medium high heat. Grease pan if needed (I did mine just in case).
In large bowl add the flour, sugar, eggs, and milk. Whisk for a few minutes until blended and very smooth.
An easy way to check to see if your skillet is ready is to put a couple of drops of water on it. If the water bubbles and evaporates quickly, it's ready!
Pour 1/3 cup of mixture into center of skillet with measuring cup. Tilt pan and slowly swirl mixture to cover pan bottom. In about a minute or two it will be done on one side. You can check this by lifting the side with a thin spatula. Flip over using the spatula and cook for another minute.
Remove cooked pancake to a warming plate and continue making all the pancakes. You can just stack them on top of each other until you have made them all.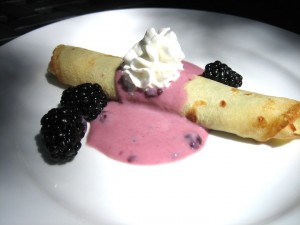 Once the pancakes have been made you can plate them. Spread about a tablespoon of the jam or jelly on the pancake. You can roll them up jellyroll style or serve them folded over.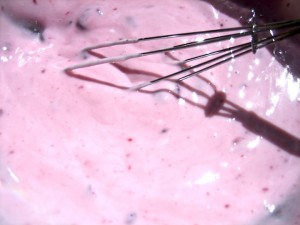 I topped the Palacinkys with some fat free Greek yogurt mixed with a little of the seedless blackberry jam (same flavor that I put on the inside). I finished it off with a little whipped cream and some fresh blackberries.
Enjoy!

Print entire post