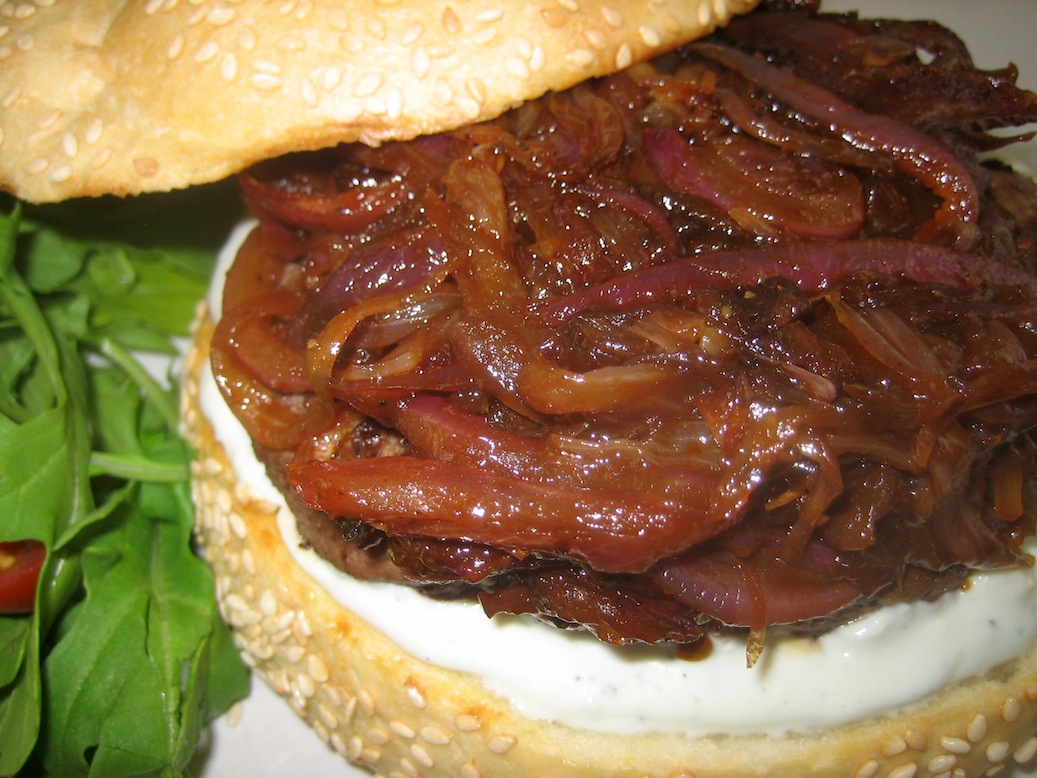 This is the process of cooking the onions slowly so they brown.  What you're actually doing is turning the sugars in the onion to caramel, which brings out an intense, rich, sweet flavor of the onion. The simplest ingredient can greatly enhance a dish.

INGREDIENTS
3 Tablespoons butter
3 Tablespoons olive oil
4 Onions, thinly sliced
Salt and pepper, to taste
2 teaspoons sugar
METHOD
In a large frying pan add the butter, oil, and onions. Sprinkle with a little salt and pepper. Cook over medium heat, stirring often, for about 20 minutes.
Lower the heat to medium low and add the sugar. Continue to cook for an additional 20 to 30 minutes, stirring frequently until the onions are golden brown.
Optional: Sometimes I will add a splash of balsamic vinegar to my onions in the last few minutes of cooking. I love the added flavor it gives.

Print entire post