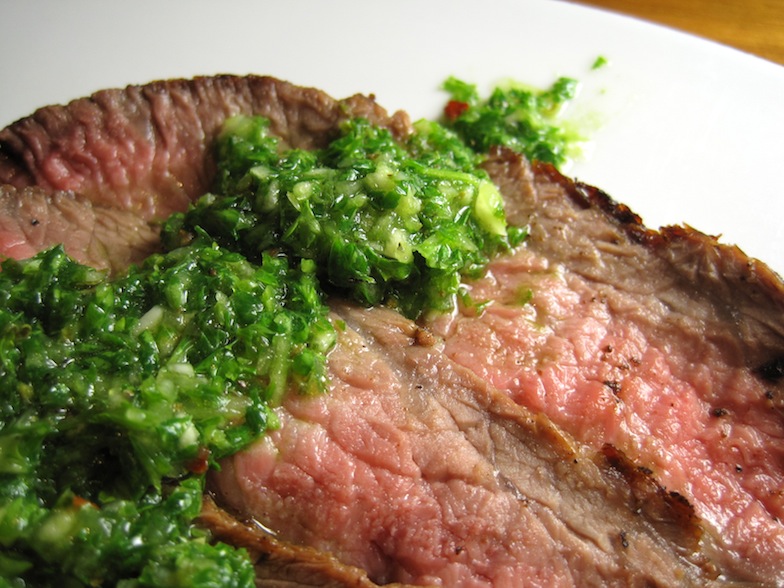 This is definitely one of my favorite sauces. I absolutely love the bright flavor combination of fresh parsley and lemon. The vibrant color just seems to entice me further. Not only is this sauce perfect on beef, it's great on seafood, chicken, and vegetables. Put some on noodles for the perfect instant side dish. Give it a try, you won't be disappointed!

INGREDIENTS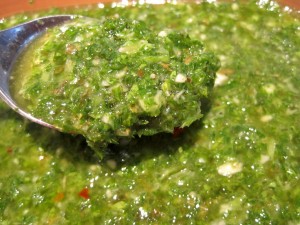 For Chimichurri Sauce:
1 cup fresh parsley
4 cloves garlic
2 Tablespoons shallots, minced
1 Tablespoon dried oregano
3 Tablespoons white wine vinegar
Juice of 1 lemon
½ cup olive oil
salt and freshly ground black pepper, to taste
crushed red pepper, to taste
For beef:
1 tri-tip
1 teaspoon smoked paprika
½ teaspoon salt
½ teaspoon freshly ground black pepper
½ teaspoon granulated garlic
olive oil
METHOD
For Chimichurri Sauce:
In a food processor pulse the parsley, garlic, shallots, oregano, white wine vinegar and lemon juice until combined.  Remove from food processor and place in a medium sized bowl.  Add the olive oil and mix.  Taste and season with salt, pepper, and crushed red pepper, to taste.
Note:  I don't add the olive oil to the food processor because I don't want the chimichurri sauce to have any emulsification of the oil.  It takes away from the vibrant appearance of the sauce.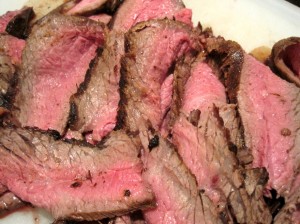 For beef:
Spray stovetop grill with non-stick oil and preheat on medium.
Rub the tri-tip with paprika, salt, black pepper, garlic powder, and olive oil.   Place on hot grill for about 15 minutes on each side, or until cooked to your liking.
Once cooked, allow meat to sit for about 10 to 15 minutes before carving it. Slice thin, against the grain. Serve topped with chimichurri sauce.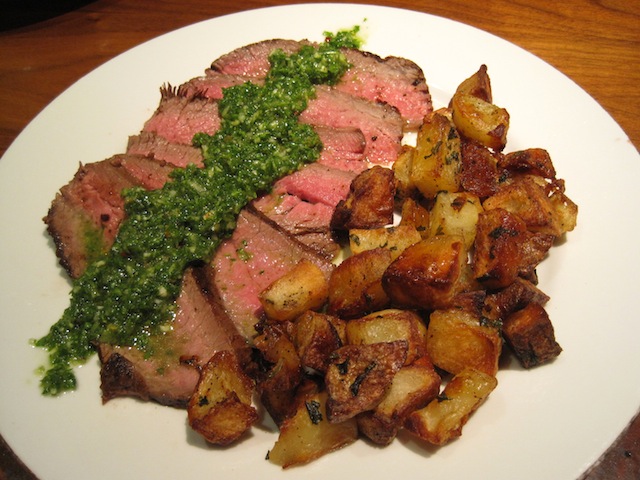 Enjoy!

Print entire post