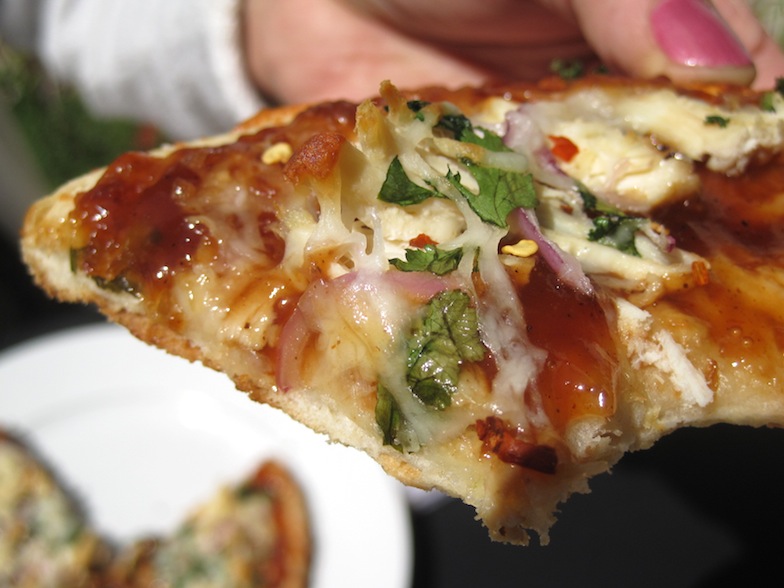 This is perfect for a quick lunch and it's so yummy! I love all the flavors together.  I usually make my own pizza crust, but store bought is fine. For this pizza I used the Boboli Pizza Crust and it was really delicious and a great alternative!  I bought the package that has 2 individual thin pizza crusts and they cooked up fast.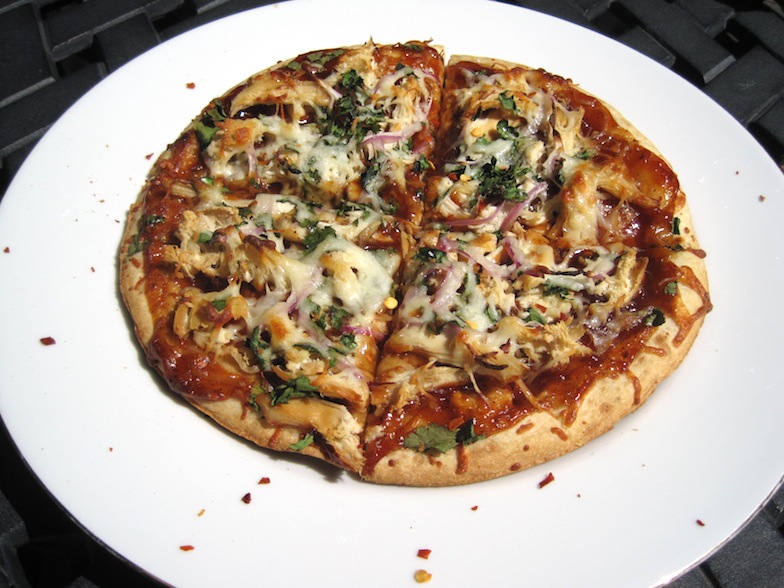 INGREDIENTS
1 Pizza Crust
Your Favorite Barbecue Sauce
1 Rotisserie Chicken
Red Onion, sliced thin
Cilantro, roughly chopped
Mozzarella Cheese, shredded
Crushed red pepper, optional
Pinch of salt, optional
METHOD
Preheat oven to 400 degrees.
Cover the pizza crust with barbecue sauce (I like the sweet hickory type).
Top that with some of the shredded rotisserie chicken.
Continue to layer the items in order of the recipe.
Bake for about 10 to 12 minutes, or until cheese is melted and bubbly.
I place mine directly on the oven rack so the crust is crispy.
Enjoy!

Print entire post