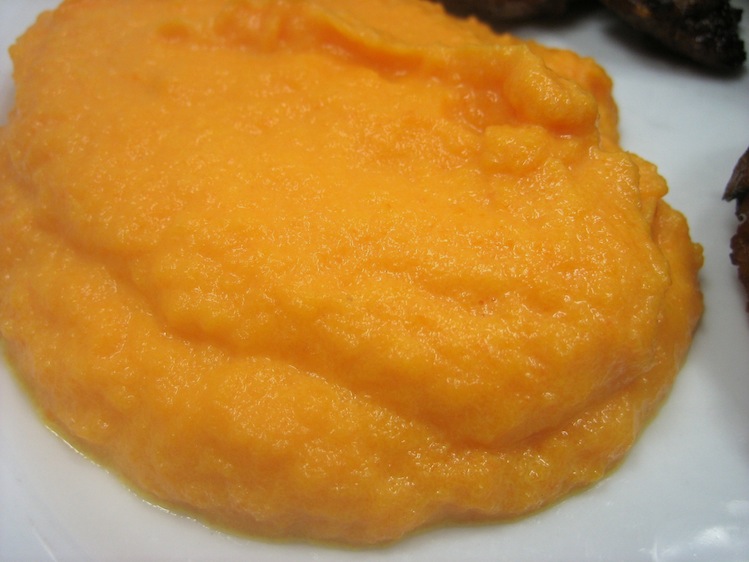 I love making creamed carrots as a side dish instead of mashed potatoes.  They are extremely simple and oh, so yummy! The other night we had cinnamon chicken with creamed carrots and zucchini timbales.  The carrots were the perfect accompaniment to the flavor of the cinnamon chicken.

INGREDIENTS
5 large carrots, peeled and sliced
1 Tablespoon of butter
1 to 2 Tablespoons of cream, half & half, or milk
salt and pepper to taste
METHOD
Place the peeled and sliced carrots in a steamer and cook until soft.  If you don't have a steamer you can just boil them until soft and drain off all the liquid.
Put the cooked carrots into the food processor, along with the rest of the ingredients.  Process until smooth and creamy.  Taste and adjust seasonings, if needed.
Cooks Note:  You can add a little bit of cinnamon, if you'd like.  I didn't, because I was serving them with cinnamon chicken, and I didn't want cinnamon overload.  Or instead of adding a little cinnamon, try a pinch of nutmeg to create a delicious hue of flavor without being overpowering.

Print entire post