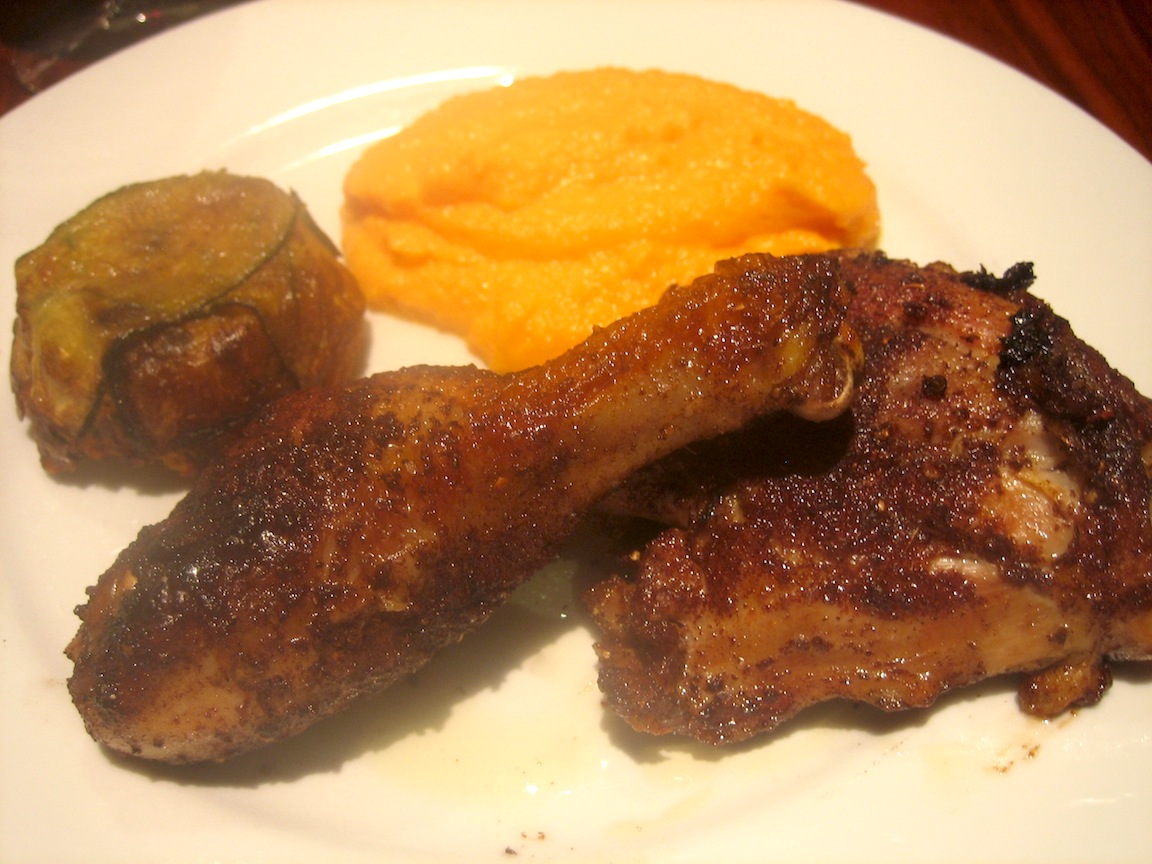 For this recipe I used chicken thighs and drumsticks. I prefer the chicken thighs because to me they are more moist and flavorful, but you can use any chicken pieces you like. This is a quick and easy chicken dish that is sure to satisfy everyone!

INGREDIENTS
¼ cup of cinnamon
1 Tablespoon ground coriander
½ teaspoon cayenne pepper
2 teaspoons salt
½ teaspoon black pepper
1 Tablespoon olive oil
2 Tablespoons butter
4 chicken thighs
4 chicken drumsticks
METHOD
Put your cinnamon, coriander, cayenne pepper, salt and black pepper together in a small bowl. Set aside.
Place oil and butter in large frying pan (this is the perfect recipe to pull out the cast iron skillet) and preheat to medium.
Take the chicken and loosen the skin so that you can insert some of the cinnamon mixture under the skin and liberally rub all over the chicken, as well.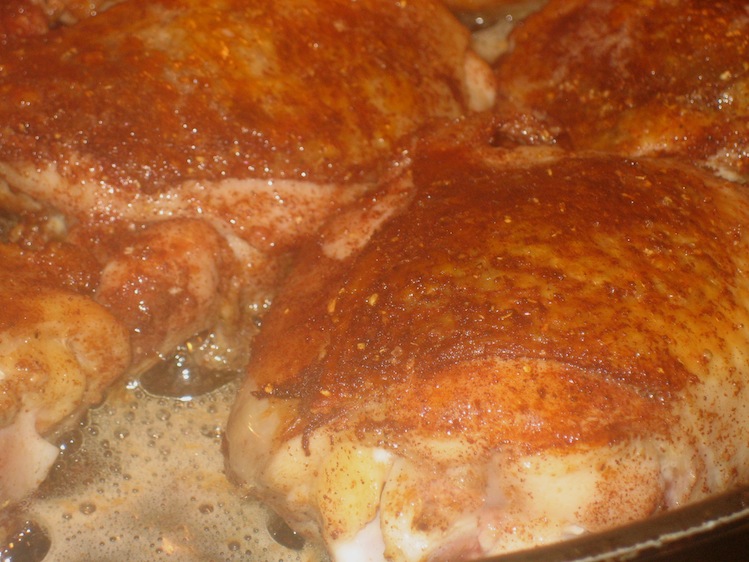 Place chicken, skin side down, in the frying pan. Cook for about 12 minutes and then turn over. Continue to cook, turning the chicken periodically, for a total of about 20 to 25 minutes. Be sure the chicken is totally cooked through and it should be golden and crispy.

Print entire post