We were in the mood for sushi, so my daughter and I went shopping at Mitsuwa Marketplace (http://www.mitsuwa.com/english/index.html) and whipped up this sushi feast. We love Mitsuwa Marketplace.  All of their seafood is super fresh and top quality. We got a beautiful piece of ahi tuna, some yellowtail, and uni for our sushi.  To start we each had two oysters on the half shell. Our sushi rice turned out perfectly and we made a few rolls. Since we both like things hot, our spicy tuna on cucumber slices had lots of kick to it!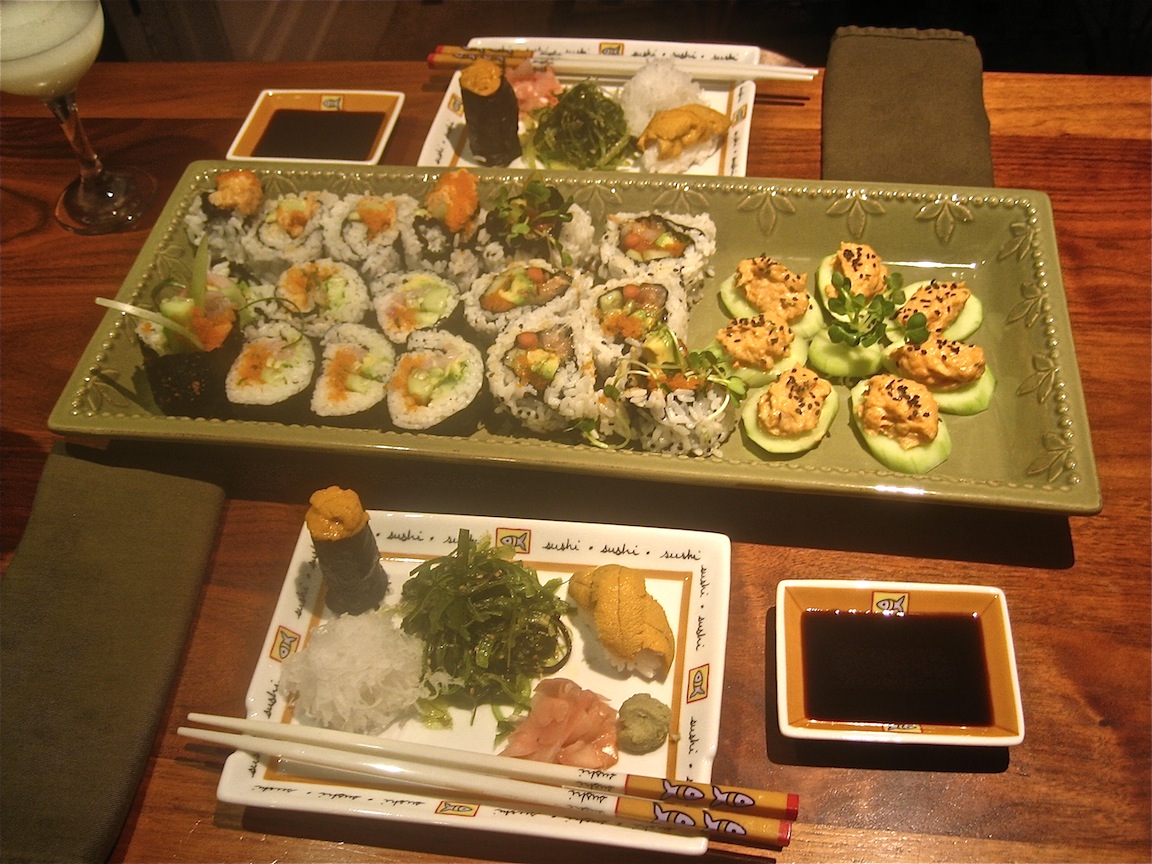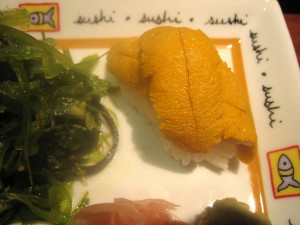 We both love the delicate sweet flavor of uni. This was some of the best I've ever had.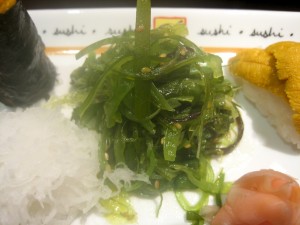 The seaweed salad was delicious! Seaweed, ginger, sesame, sugar, salt, vinegar and sesame seeds.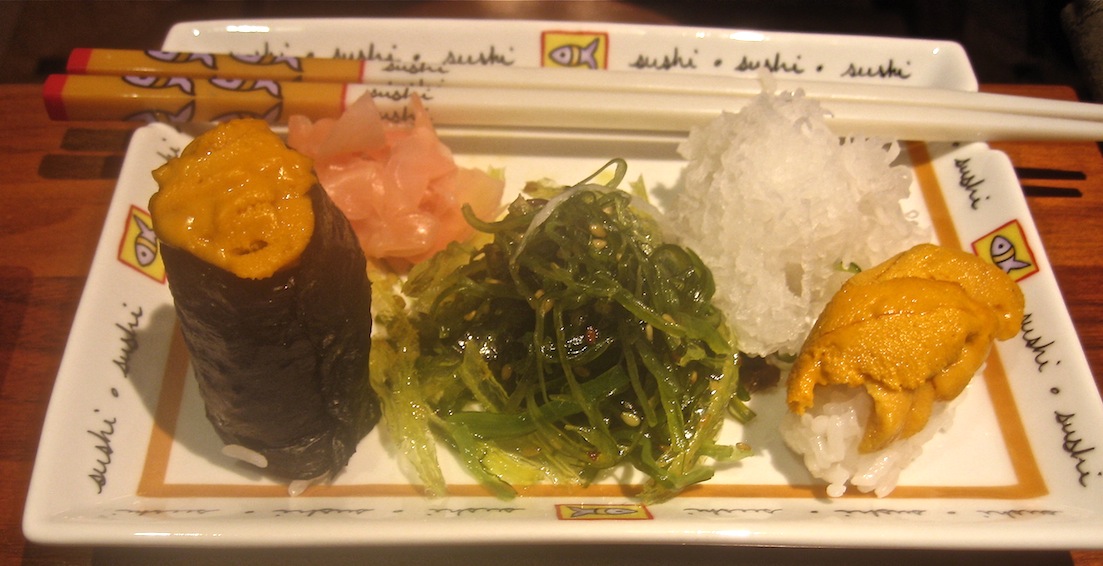 We had lots of sushi rolls leftover, and no one wants to eat day old sushi. It's just not the same! However, we certainly weren't going to throw it away. So, tomorrow we are going to tempura our leftover sushi pieces, or put them in the oven with scallop dynamite on top of them.  Stay tuned….
Side note:  We did tempura the sushi rolls and they turned out really good. It gave new life to the day old sushi rolls. We served with with a tempura dipping sauce. It made a perfect snack!  😉

Print entire post