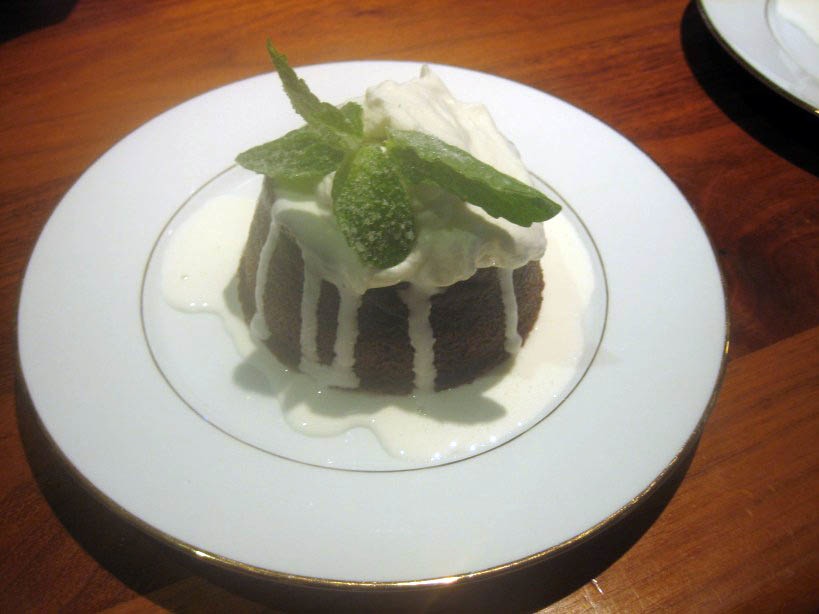 This is the perfect Valentine's dessert…
in case you're cooking a fantastic dinner for your honey!
Serves 6
INGREDIENTS
1 ½ cups unsalted butter (room temperature) plus a little more to coat the soufflé cups
Granulated sugar (about ¼ cup)
12 ounces semisweet dark chocolate, chopped (the better quality chocolate the better your cakes will be!)
8 large egg yolks, plus 7 large eggs
1 ½ cups confectioners sugar
¼ cup flour
2 cups fresh berries
6 scoops vanilla ice cream, vanilla frozen yogurt, or fresh whipped cream
mint sprigs, if desired for garnish
METHOD
Preheat the oven to 350F. Butter six 6-ounce soufflé cups and sprinkle each with granulated sugar (be sure to remove any excess sugar).
Melt the butter and chocolate (I used Callebaut) together in a double boiler (microwave works, too). Set aside.
In a separate bowl beat the egg yolks and eggs for about 2 minutes on low speed, or until light and smooth. With the mixer on, pour the melted butter/chocolate mixture into the bowl and mix for 2 minutes longer.
Sift the sugar and flour into the bowl as the mixer runs. Continue to beat on medium for about 1 minute, or until well mixed.
Pour the mix into the prepared soufflé cups, leaving about ¼ of an inch of space below the rim. Place the soufflé cups on a baking sheet and bake for 20 minutes, or until puffed up about 1 inch higher than the rim. The centers will be soft.
Remove the cakes from the oven and immediately invert each onto a serving plate and remove the cup.
Garnish each plate with a scoop of vanilla ice cream, vanilla yogurt or fresh whipped cream and fresh berries. Garnish with a spring of mint, if desired.
Enjoy!

Print entire post