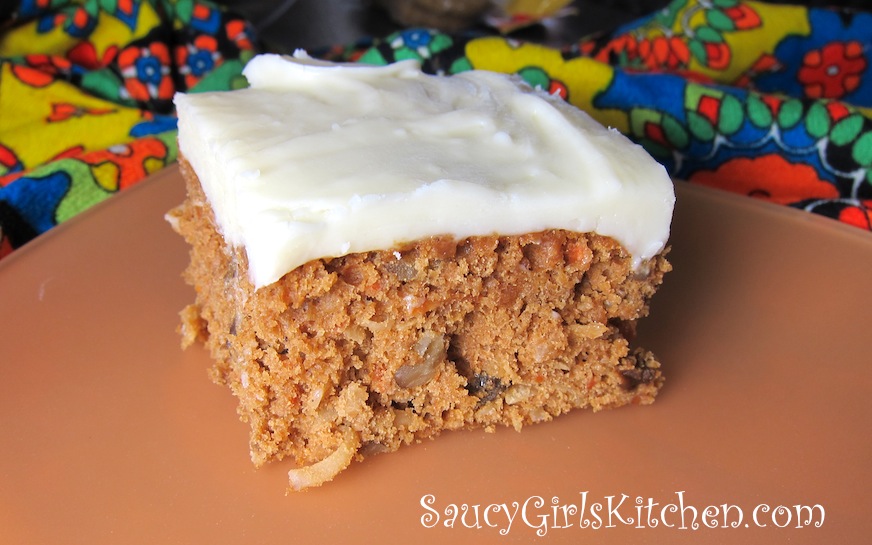 Ok, get ready for some super deliciousness – 'cause this is the best Carrot Cake I've ever tasted… if I must say so myself!
INGREDIENTS
2 cups of Flour
2 tsp Baking Powder
1 1/2 tsp Baking Soda
1 teaspoon Salt
2 tsp Cinnamon
2 cups of Sugar
1 1/2 cups Vegetable Oil
4 Eggs
2 cups grated Raw Carrots
1 (8 1/2 oz) can crushed Pineapple, drained
1/4 cup toasted Coconut
1/4 cup Golden Raisins
METHOD
Preheat oven to 350 degrees. Grease and flour pans (either 3 9-inch layer cake pans, or a 13″ x 9″ pan).
Sift together flour, baking powder, soda, salt and cinnamon. Set aside.
Mix sugar, oil and eggs in large bowl until creamed together (about 2 minutes). Add dry ingredients and mix together until well blended. Add carrots, pineapple, coconut and raisins.
Pour into the greased and floured baking pan(s). Bake for 35 to 40 minutes. Cool for a little bit in the pans, then turn onto wire racks.
Once the cake is completely cool frost with the Cream Cheese Frosting (recipe below).
Cream Cheese Frosting
INGREDIENTS
1/2 cup Butter
1 8-oz. package of Cream Cheese, softened
1 tsp Vanilla
1 lb. Confectioners Sugar
METHOD
Combine butter, cream cheese and vanilla and beat until well blended and creamy. Add the sugar gradually beating vigorously until smooth.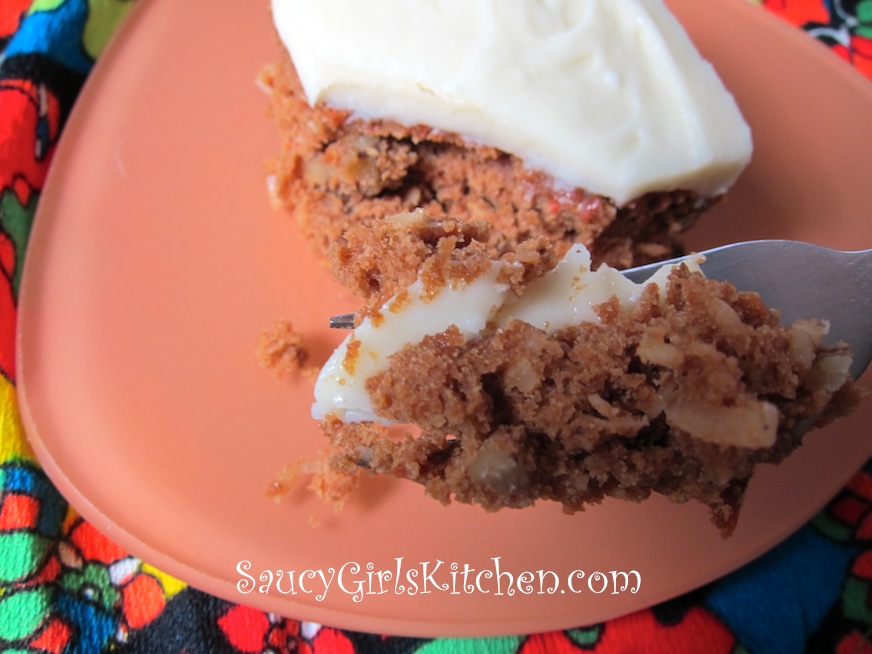 Print entire post