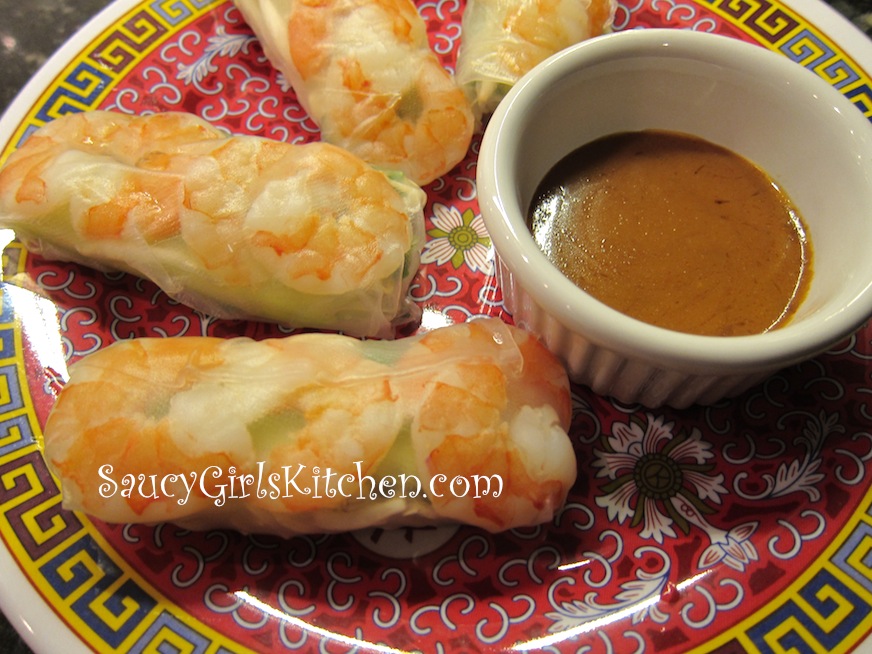 Makes about 2 cups. This sauce keeps very well in the fridge for up to 2 weeks.
INGREDIENTS
2 tsp Vegetable Oil
½ cup Onion, finely chopped
3 cloves Garlic, minced
½ cup Peanut Butter (chunky or smooth)
3 Tbsp Brown Sugar
2 Tbsp Fish Sauce
1 tsp Paprika
¼ tsp Crushed Red Pepper
1 cup Unsweetened Coconut Milk
1 Tbsp Cornstarch
1 Tbsp Water
2 Tbsp fresh Lime Juice
METHOD
In a medium saucepan, heat oil over medium heat.
Add onion and garlic; cook 2 to 3 minutes or until tender.
Reduce heat to medium-low and add peanut butter, brown sugar, fish sauce, paprika and red pepper.
Stir to combine.
Add in the coconut milk, stirring until well blended.
Stir sauce constantly until boiling gently.
In a small cup combine water and cornstarch, mixing until smooth.
Stir into sauce.
Cook and stir until sauce is thickened, about 3 minutes.
Stir in lime juice.

Print entire post