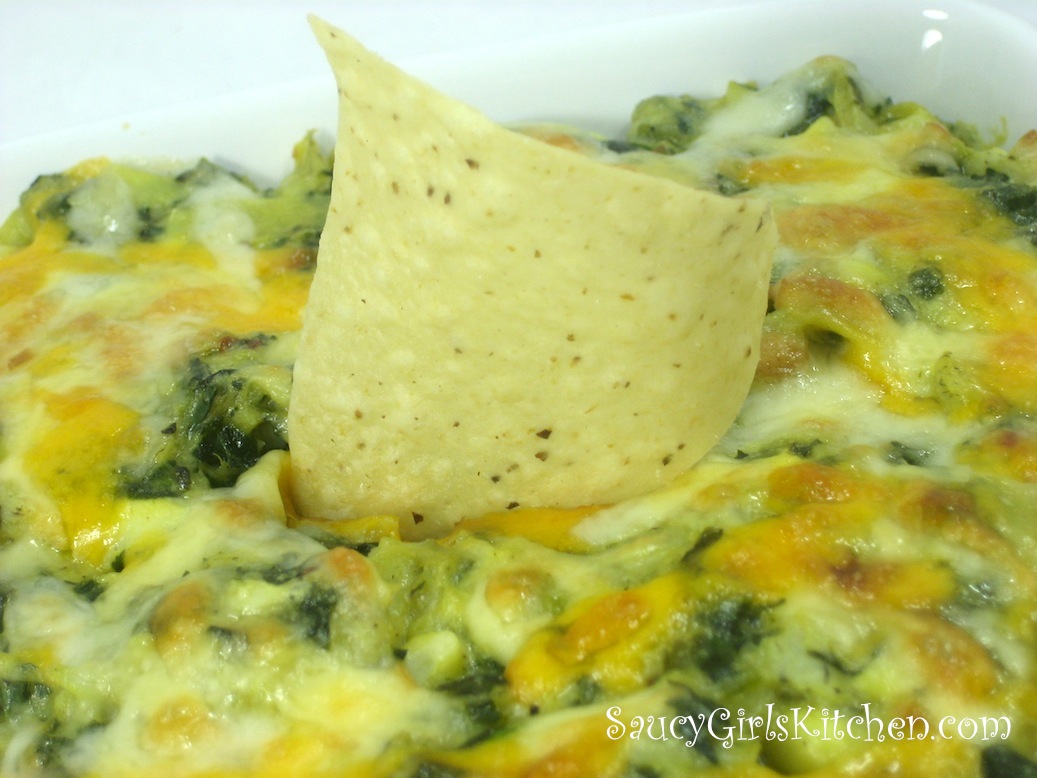 INGREDIENTS
2 bags of spinach (2 lbs total)
1/2 stick of butter
2 teaspoon garlic, minced
2 Tablespoons onions, minced
1/4 cup flour
1 pint of heavy cream
2 teaspoon lemon juice, fresh is best
1/2 teaspoon Tabasco sauce (more if you like it HOT)
1/2 teaspoon salt
2/3 cup grated Parmesan cheese, fresh
1/3 cup sour cream
1/2 cup Monterey Jack cheese, grated
1 can/jar artichoke hearts, chopped
METHOD
Steam the spinach. Strain and squeeze out all the water. Chop fine and set aside.
In a saucepan melt the butter. Add garlic and onions and saute for about 3 minutes, until tender. Add the flour to the mixture, creating a roux, and stir. Slowly add the cream, stirring with a whisk to prevent lumps. On medium heat, stir until it comes to a boil. Once thickened add in the lemon juice, Tabasco, salt and Parmesan cheese.
Turn off heat. Add the sour cream, chopped spinach, artichoke hearts and jack cheese. Stir until cheese is melted.
Serve immediately with tortilla chips or pita bread for dipping.

Print entire post