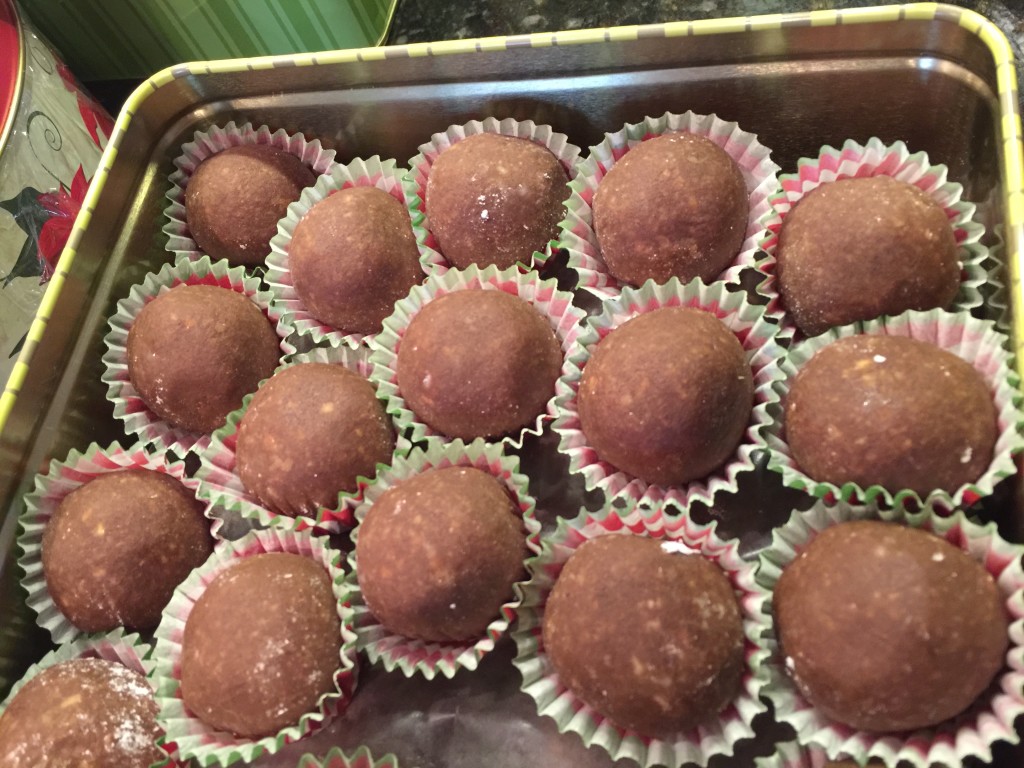 Makes about 40 balls
INGREDIENTS
1/2 lb. Nilla Wafers
2 Tablespoons sweet cocoa
1 cup powdered sugar
1 cup pecans, finely chopped
1/2 cup light corn syrup
1/4 cup rum
METHOD
Grind wafers very fine. Mix in dry ingredients. Add nuts, corn syrup and rum. Stir until totally combined.
Roll into balls 1 inch in diameter. Coat hands with powdered sugar while shaping. Let stand an hour before serving.
Keeps for several weeks in the refrigerator in an airtight container.

Print entire post