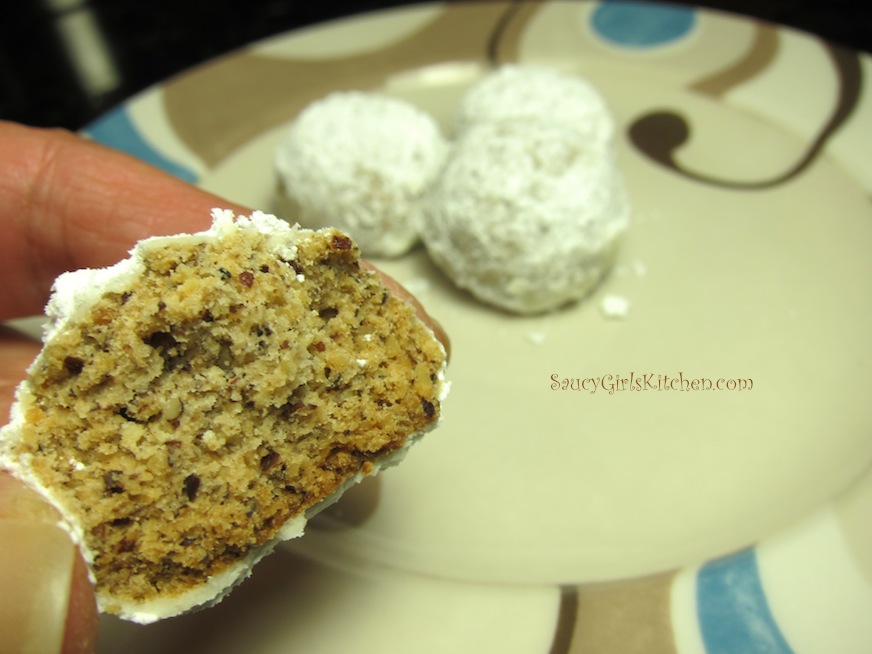 These are one of the cookies that I always make for the holidays. Everyone loves them! Beware… these are very addicting!!
INGREDIENTS
1/2 cup Butter
2 Tbsp Sugar
1/8 tsp Salt
1 tsp Vanilla
1 cup Pecans, ground fine
1 cup Cake Flour
METHOD
Beat butter until soft.
Add the sugar, salt and vanilla and blend until creamy.
Stir the pecans and cake flour into the butter mixture.
Mix thoroughly.
Chill for 1/2 hour.
Roll dough into small balls (about 1/2 tablespoon each).
Place on a lightly greased baking sheet or a silpat.
Bake at 300 degrees for 45 minutes.
Remove from oven and let stand 1 minute.
Roll puffs while still hot in confectioners sugar.
Allow to cool and roll then again in confectioners sugar.
Enjoy!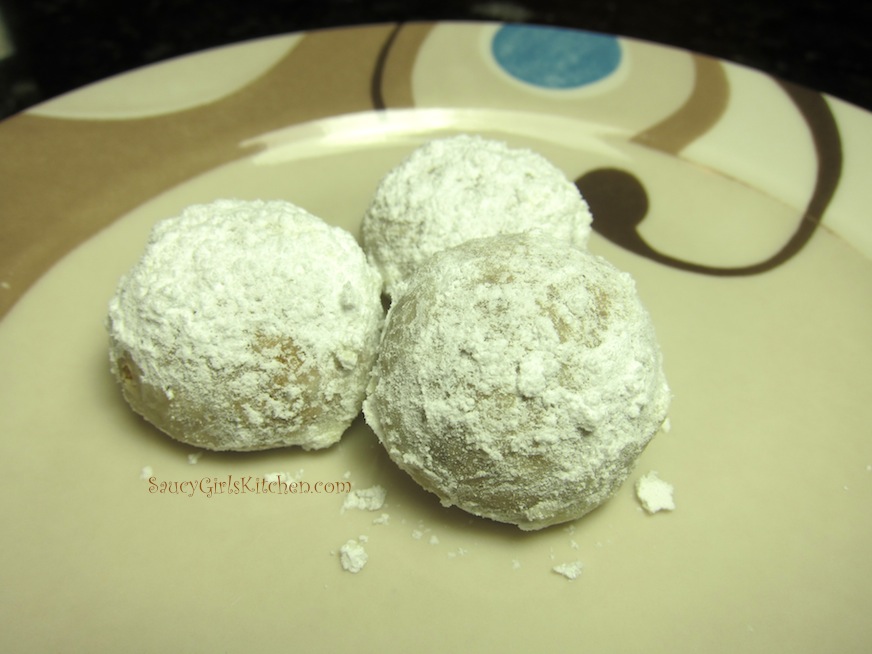 Print entire post